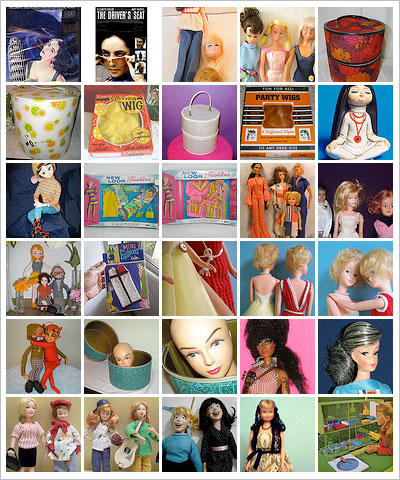 Found on Ebay is a delicious collection of "freaks, celebrities, conceptual art, and high concept sellers. plus stuff I was too cheap to buy!" curated by digital archivist olga-saglo. This kitsch themed virtual museum has informal focus on femme icons from the 60s and 70s and what's interesting is that through dolls you can see how the idea of role model changed in just two decades: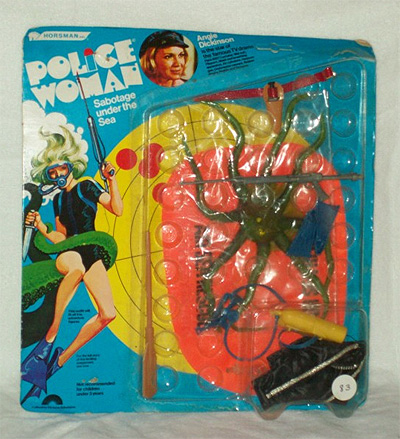 A Police Woman action figure outfit: "The day Angie Dickinson fought an octopus!"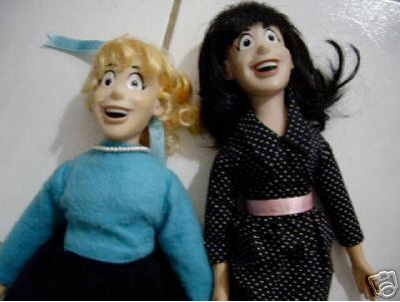 Comic book fans will recognize these Betty and Veronica dolls: "GIRLS, CALM DOWN! The most manic dolls I have ever seen…"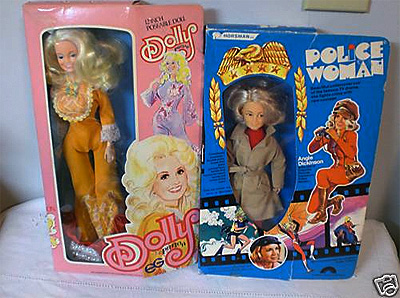 The juxtaposition of an Angie Dickinson and Dolly Parton dolls: "They fight crime! I wish there had been a TV show where Angie Dickinson and Dolly Parton drive around solving mysteries and helping people with their personal problems."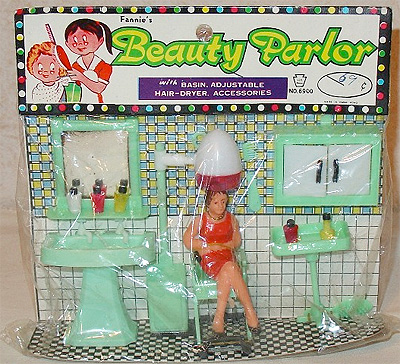 This beauty parlor vintage toy set harkens back to a more traditional view of women: "Ironically, if I did buy this I would display it in my bathroom because it matches the walls."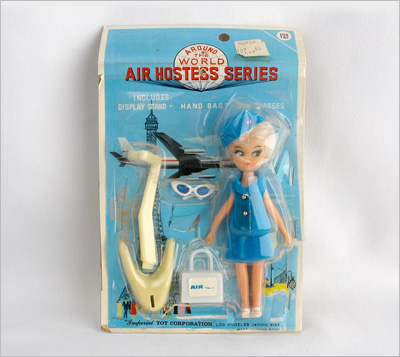 In the 50s and the 60s the high of glamor was the air stewardess and this toy reflects that magic: "I love this little gal, but I would want to de-box her and the packaging is too cool to mess with. PASS!"
Half the fun of eBay are the quirky personalities of the sellers — this is Aunt Ruby: "I wish all Ebay dealers were this high concept."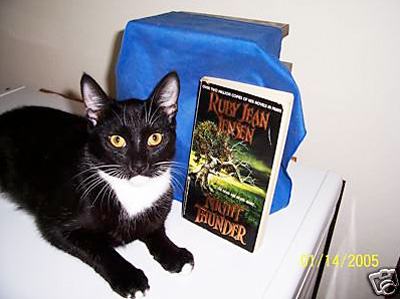 "Cat not included: I love it when Ebay sellers get their pets in on the action!"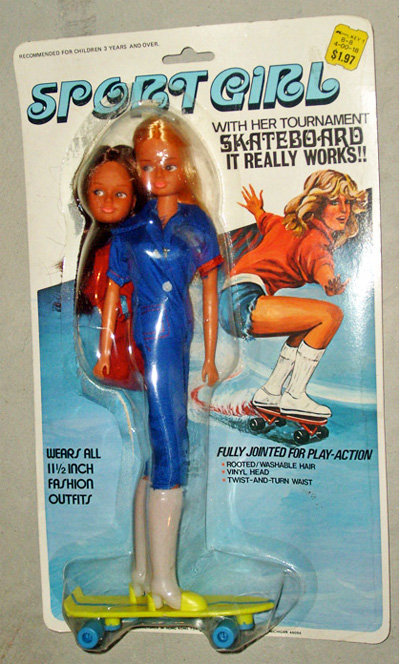 Sports Girl: Note the Farrah Fawcett skateboarding illustration on the right side! "I think I want to live the Sport Girl life — I wish I had a spare head for illness or emergencies."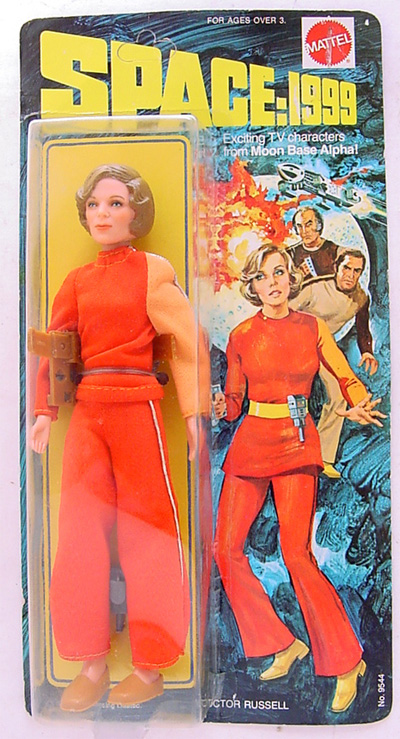 The science fiction fanboy in me has fond memories of Space:1999, this is an action figure of Barbara Bain.