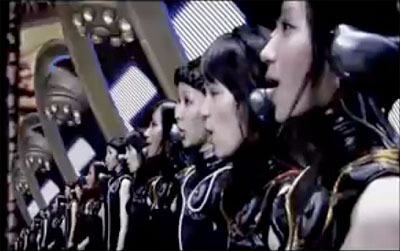 In this article pop culture pundit Nick Kent gives us his insights into the growing trend of J-Pop singers who want to sound cyber:
I've been noticing a mini-trend in Japanese pop music lately consisting of pretty female singers singing with android sounding vocals rather than natural sounding ones. I can't help but to think Cher's 1998 hit single "Believe" makes her the Borg Queen of this phenomenon:
Her eyes even glow about 24 seconds in. It's believed (ahem) that her vocal sound comes from creatively abusing audio processing software called Antares Auto-Tune. It was designed to selectively change the pitch of out of tune singing. That's something that Cher doesn't need with her singing ability but one might argue is in bad need for a lot of fashionable idols with lesser singing skills. It seems that while using it for it's intended purpose, engineers began to discover it can impart some weird sounding effects when intentionally pushed too far with bending changes and layering.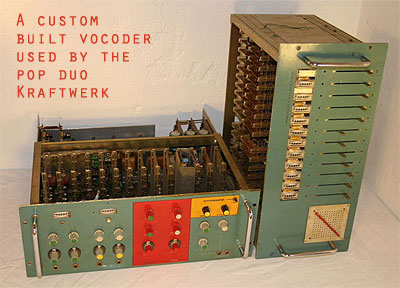 A second process I can hear in the background is vocoding. Vocoding is a process where characteristics of one sound, usually a voice are encoded into another sound, usually a synthesizer but by no means a requirement. Cher did not debut Vocoding in the pop mainstream. Vocoding dates back to the 1930s, there was even a demo of it as well as push button controlled genuine voice synthesizer at the 1939 World's Fair. The Vocoder began to appear in pop music in the 70s. The W. Carlos synthesizer realization of Beethoven's 9th Symphony in Kubrick's "A Clockwork Orange" was probably the first major pop culture use.
Kraftwerk's hit single "Autobahn" would be the Vocoder's debut in the charts: 
…and one can't forget Laurie Anderson's "O Superman": 
P.S. The British narrator butting in midway was not part of the song.
Vocoding has been somwhat more mainstream in Japanese pop music. I can even hear it some in backing vocals for Puffy AmiYumi. I'd consider Yellow Magic Orchestra's "Technopolis" from 1979 as being the pop culture debut of vocoding in Japan though I've heard it on older albums.
Though she doesn't follow in Cher's footsteps, the first Robo-Girl who caught my attention was Kayo from the band Polysics:
Polysics began in the late 1990s though their music harks back to around 1980, about the time the band  members were born. Kayo, the keyboardist, contrasts the rest of the band's manic performance with minimal robotic movement and vocoded vocals.  Polysics fall into a retro-technopop category with lots of manic energy. They might very well out-Devo Devo.
Aira Mitsuki is part of the trend I'm talking about:
I'd bet many longtime sound engineers wince at her strangely trashed sound, some of it isn't Youtube's degraded sound, then again I also bet her songs can't help but to get lots of attention at clubs since they occupy a whole different range of frequencies than most tracks.
MEG is kind of enigmatic in that her sound can be pretty devastating:
Yet she also designs her own successful down to earth fashion label: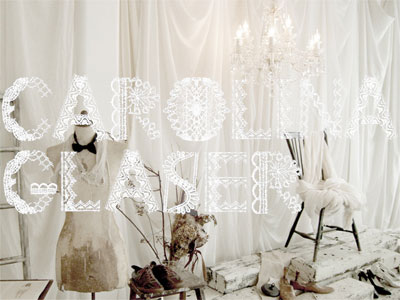 Sometimes though she's pretty poppy:
Much of MEG's recent music is produced by Yasutaka Nakata, founder of duo act Capsule, who's chart success as producer makes him the person seemingly most responsible for this sound:
Capusle started some years back with more of a Pizzicato 5 influenced sound. Nakata's most successful production is Perfume, whom I understand were a rising local singing trio from Hiroshima who went up the mainstream charts with Nakata's production. This is their song "Linear Motor Girl":
I can see their unquestionable Akiba appeal offering an alternative to a not as dominant as it once was Hello Project!
Nick Kent is a New York based artist who works with electronic media and is an occasional pop culture pundit.