Posted by Michael Pinto on Apr 22, 2009 in
Comic Books
|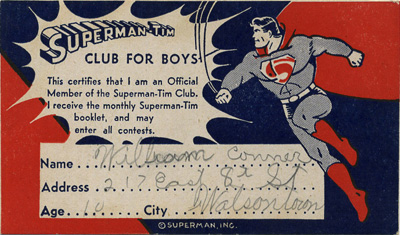 For comic book fanboys
this is THE Platinum Card!
In 1942 Tim Publications created an
official Superman fan club
for younger boys (older boys got a Gene Autry club) which featured a 6″ x 9″ sized now hard to find monthly comic book. The books were mainly produced to sell the Tim clothing line, but they also had the second benefit of teaching character building lessons while entertaining the kids. Club membership also included a (you guessed it)
membership card
and
a pin
. Since the club existed during part the World war II era Tim would also give kids useful tips on war related things like killing your enemy. Sadly the club only lasted for about eight years, so today anything associated with the club is very rare and hard to find.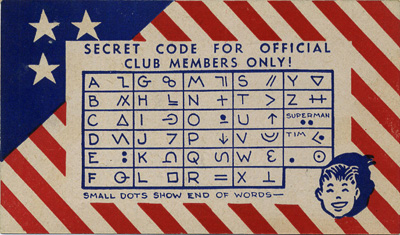 If you'd like a closer look at that secret code here it is — just remember that small dots show the end of words: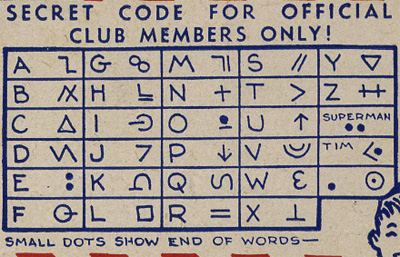 Here's the cover of a typical Christmas issue, from time-to-time you can find these goodies on eBay or at a comic book show:
This is a 4th of July issue, the great thing about being Tim is that you get to hang out with Superman all year (click to see the cover full size):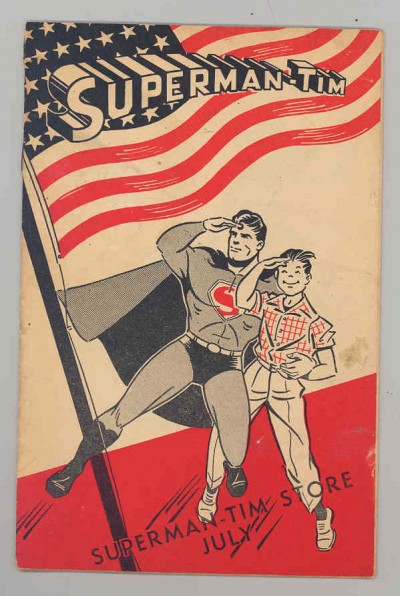 And here is a rare Five Dollar Redback which could be redeemed at Tim Stores for (in most cases) a penny: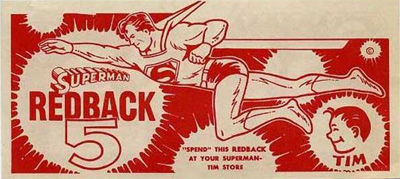 Special thanks to Dan Goodsell for finding that secret club card! Make sure to visit his World of Mr Toast and support his cool Etsy shop…