Posted by Michael Pinto on Apr 5, 2009 in
Comic Books
|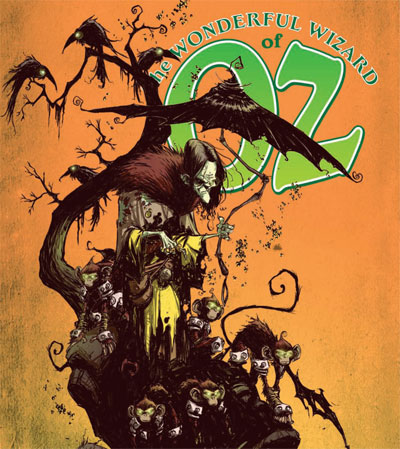 Marvel has has released a series of comics based upon classic books which have been unimpressive on every level, but a wonderful exception to this has been the The Wonderful Wizard of Oz which features illustrations by Skottie Young. It's hard to reinvent the universe of Oz because the visual style of the story has been so defined by the 1939 film — but Young manages to reinvent this world while staying true to the story. Issue #5 in the series comes out this Wednesday, above is a detail of the cover art and it just looks great. I also love the powerful palette of colors by Jean-Francois Beaulieu who brings Skottie's drawings to life. Below is another wonderful panel: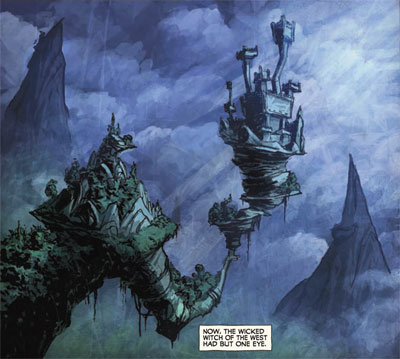 Here are two pages from the book — I can't wait until Marvel puts this together as a graphic novel: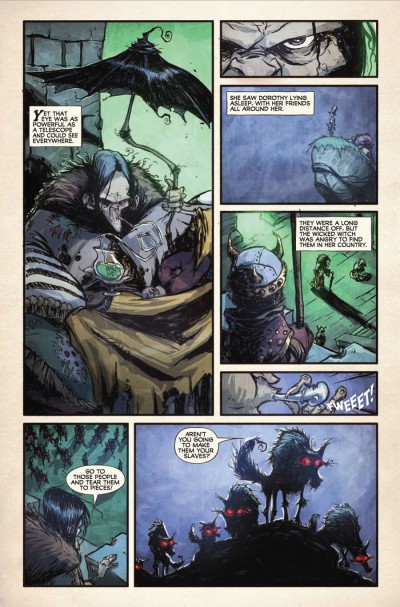 And check out this page where the man of straw takes pleasure at destroying crows: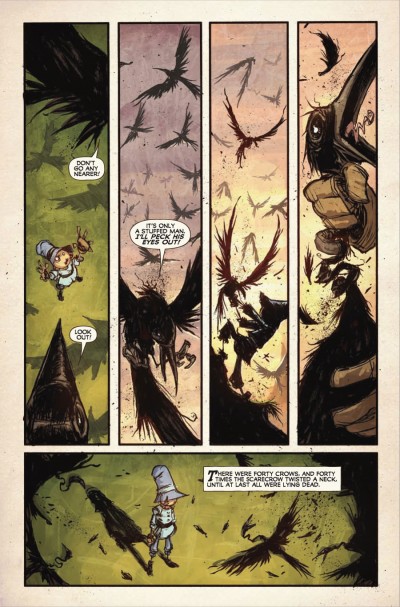 I wish Marvel would do more of this sort of thing — perhaps start by cloning Skottie Young!