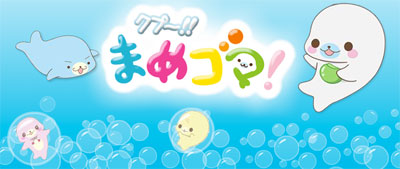 Don't get me wrong Hayao Miyazaki is a genius, but the theme song from Ponyo on the Cliff by the Sea made me want to scream after a while! But sadly the success of this film has encouraged TMS to turn the Mamegoma (まめゴマ) bean seal toys into an anime series:
That's not cute enough for ya? Well here's some more:
Don't get me wrong, I love seals and all — but I just can't get into shows that feature them. From The Incredible Mr. Limpet to Sigmund and the Sea Monsters I just never warmed up to the idea of sea creatures and animation of any sort. In fact even when it comes to Disney films I have to say that The Little Mermaid is at the bottom of my list!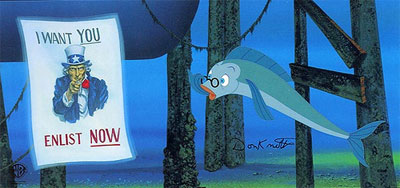 In fact the only example I can think of any animation which features a sea creature that I find mildly entertaining (and PETA don't hate me for being honest) are the classic StarKist Charlie the Tuna ad spots created by the Leo Burnett Agency back in 1961:
Sorry Charlie! This critic doesn't want sea creatures in his anime…