Posted by John Martone on May 25, 2009 in
Comic Books
|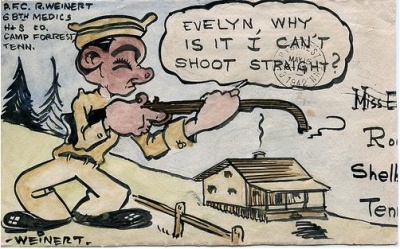 Happy Memorial Day! While most of us usually commemorate this date with hot dogs and hamburgers, sometimes it's awe inspiring just to remember what this date is is all about: Those who made sacrifices for the rest of us. One such person was Corporal Weinert, a soldier during World War II. Weinert made a habit of personalizing his envelopes sent home with rich cartoony illustrations that can only be described as pure Americana. This amazing collection has a good number of his envelopes, but unfortunately lacks the letters within. Although they paint an charming picture of the thoughts of a GI sharing his insights with his family and friends on the home front: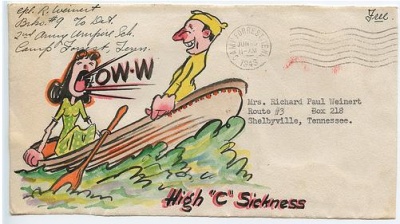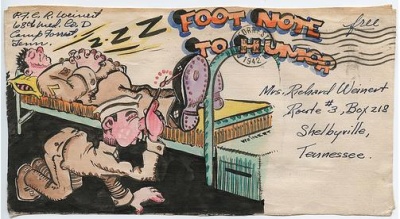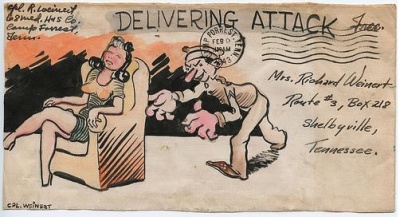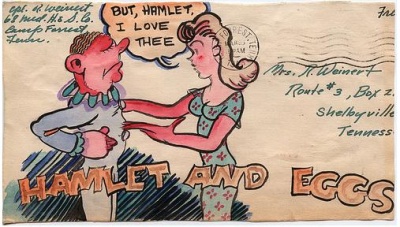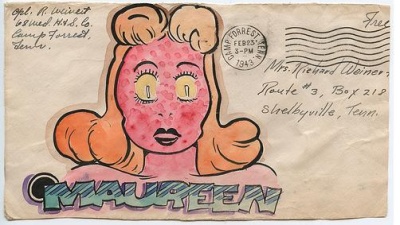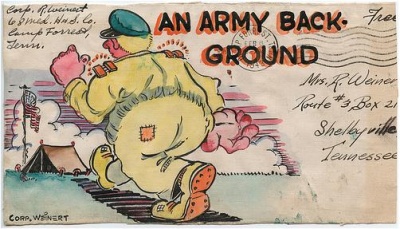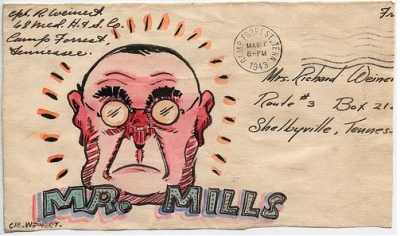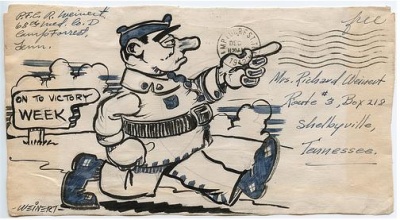 Found via (and our special thanks to) digital archivist Dave (i.e. AtypicalArt) of Ohio.
John Martone is Texas based writer bent on creating odd plays. When not doing that he disassembles plot lines for the enjoyment of the internet.