Posted by Michael Pinto on Jun 25, 2009 in
Television
|
The above photo My Farrah Fawcett Poster (from Shaggy Duck on Flickr) perfectly captures how an entire generation discovered Farrah Fawcett in the 70s. The fanboy in the photo above wrote "It was the 70's and this was the moment I received MY Farrah Fawcett poster! I covered an entire wall in my room with Farrah and Charlies Angels pictures".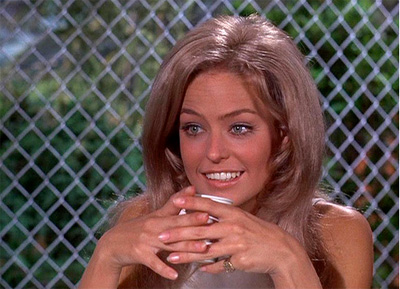 But what most people don' realize that before the 70s Farrah was paying her dues. Shown above is her guest starring on I Dream of Jeannie playing the role of Tina, Roger's girlfriend. Found via Hilly Blue.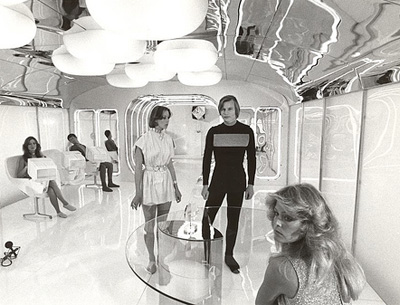 The sci fi film Logan's Run came out just a bit before Charlie's Angels in 1976. She had a small part in this film but did manage to shine on screen, this photo shows her with Jenny Agutter and Michael York. Found via Hilly Blue.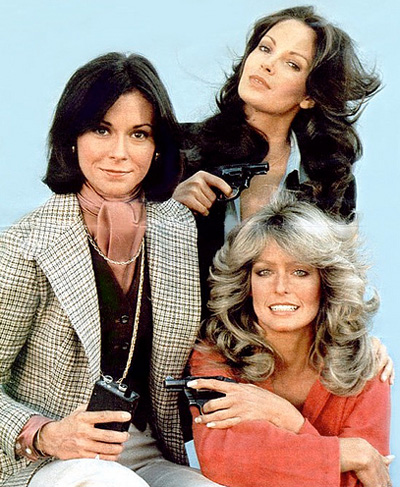 But of course Farrah Fawcett's big breakthrough was with Charlie's Angels, this promo photo features her with co-stars Kate Jackson and Jaclyn Smith. Found via Hilly Blue.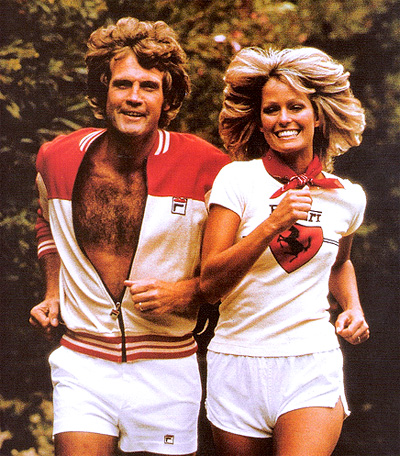 Off screen Farrah made headlines with Lee Majors who played the lead on The Six Million Dollar Man. This photo does a great job of reflecting that era, they were very much the it couple of that moment. Found via Hilly Blue.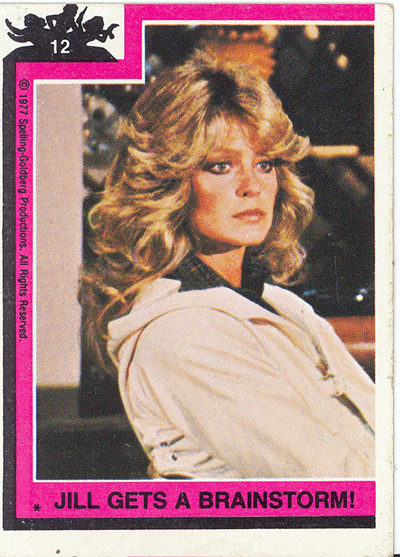 Farrah is featured on this bubble gum card from 1977 titled Jill gets a brainstorm! Found via Vermont Ferret.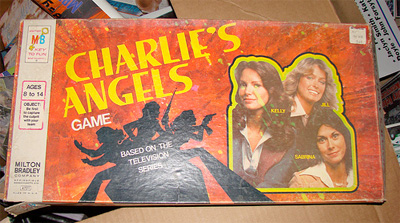 In an age of videogames it's hard to imagine — but back in the 70s board games like this allowed fans to share in the fantasy of being an angel. Photograph from Madeline68.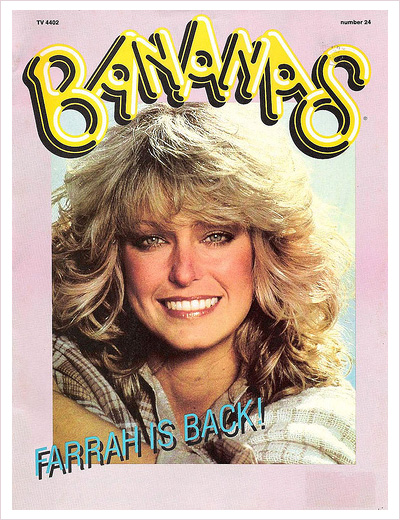 Bananas was a Scholastic publication aimed at older students, issue number #24 from 1978 features Farrah on the comeback trail. Found via Hilly Blue.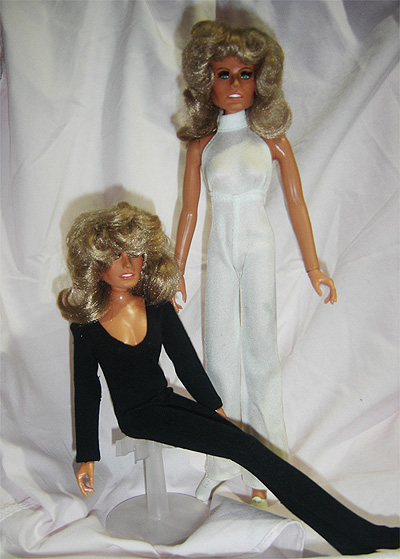 Mego which made so many of the Star Trek action figures also had a Farrah Fawcett doll which was popular with the girls. Photographed by Forget Me Not.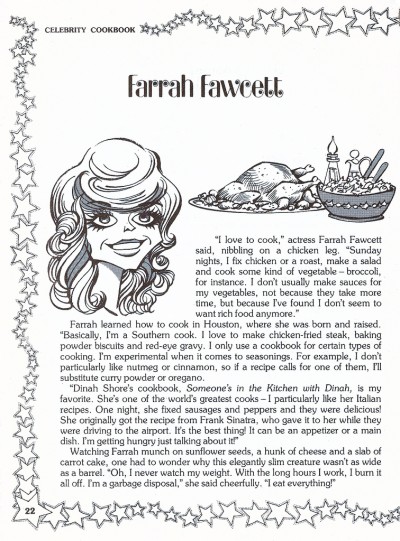 In 1981 Farrah was featured in the Celebrity Cookbook, what I love about her story in the book is that she claims that she can eat anything that she likes because she burns it off with her busy schedule! Found via Miss Retro Modern.
Lastly Farrah's trademark was of course her hair and famous feathered haircut from the 70s. Here's an ad for Farrah Fawcett Shampoo which is from the December 1978 issue of Seventeen magazine. Found via sugarpie honeybunch.