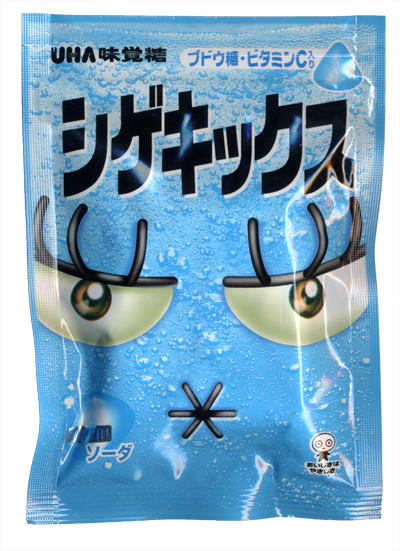 At my local Korean food mart I came across these devastatingly sour and sweet candies from Japan called Shigekikkusu (シゲキックス) which are produced by UHA Mikakuto. I picked up two flavors, the first (shown above) was soda flavored and the second was cola flavored (shown below). The candies were small but packed a punch — the outside was coated with a light dusting of super sour dust, after a few seconds this wears off and you can taste the very sweet inside of of jelly like candy.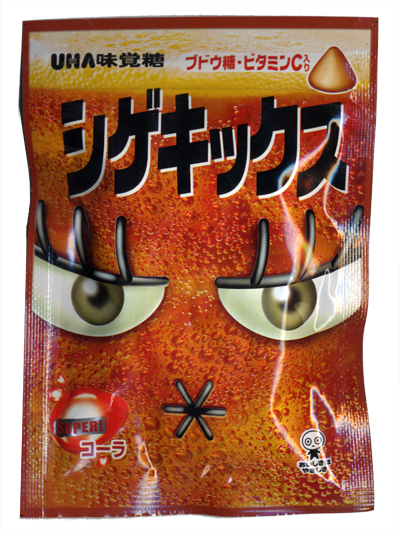 One of the nice touches of the package design was that in addition to the cute front of the pack on the back was a cute mascot to go with each flavor: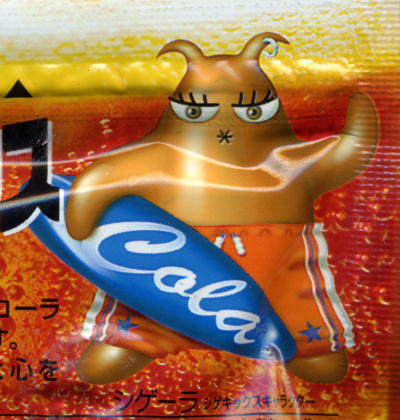 There are other flavors like lemon, pineapple, strawberry and grape, I would have sampled more but I couldn't get too far without fearing the wrath of my dentist. But i will say that if you're on a diet the advantage of these candies is that you can just blindly start to swallow them — it forces you to focus on what you're eating.