There was a time in my life where the one thing I looked ahead to was the next Martin Scorsese film, and then in 2002 that was all take away for me. I spent about a year waiting for Gangs of New York and when it came out I found myself totally deflated. Most of the film was great except for one minor thing, and that would be Leonardo DiCaprio who in retrospect single handedly ruined what should have been a great film.
After the success of Titanic DiCaprio was on a roll and nothing less than 100% bankable. But there is one problem with this: DiCaprio is young heart throb material which is perfect is you want to make teen girls happy but not the guy who should be cast to play the heavy in a film. And sadly the one thing Martin Scorsese does better than so many others is to make great films that feature less than perfect people. So what you don't want to do is to cast Romeo into Goodfellas, but sadly that's what happened.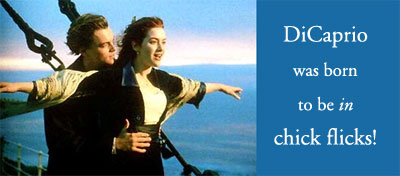 Now for one film that wouldn't be so bad, but it feels like DiCaprio has been in every damn Scorsese film since 2002. Now this is fine if Scorsese is making films aimed at teen girls, but the problem is that what Scorsese does well is the opposite of Sleepless in Seattle. Now if Scorsese wanted to do chick flicks that would be fine with me, but looking at this latest film which is a cross between the crime and horror genres you're talking about films that more likely to run on Spike than Oxygen or Lifetime if you know what I mean.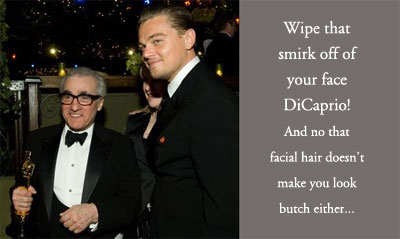 The problem with DiCaprio is that he has a classic Hollywood pretty boy face which is perfect for the romantic lead, but when you see him playing a detective in this case he just doesn't come off as believable. If you look at this trailer for Shutter Island you can imagine half a dozen actors who could pull it off in their sleep — and that's anyone from Bruce Willis to Javier Bardem. But DiCaprio is just sitting there with his baby face, I frankly can't even go to see this film because I'll be rooting for the psycho killer. So it's with a heavy heart that after seven years I'll go yet another summer with DiCaprio shuttering Scorsese for me…