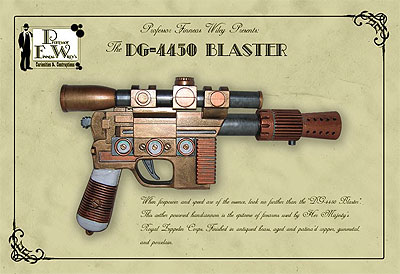 Designed by neoelegance these two steampunk prop guns are available on Etsy. Shown above is the DG-4450 Blaster and below is the Subsonic Immolator. Both weapons are issued to officers on airships in Her Majesty's Royal Zeppelin Corps and are useful for defending against sky pirates.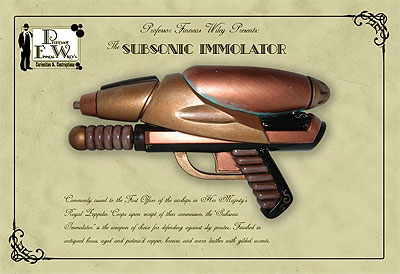 The props are perfect for live-action role playing games, cosplay accessories or as a curiosity to sir on your coffee table. Here's are some additional views of these faux retro shooters: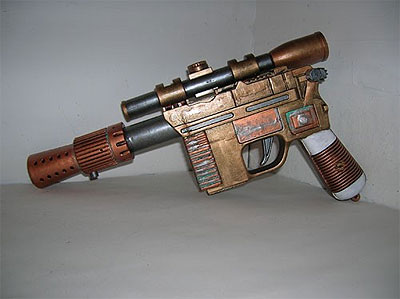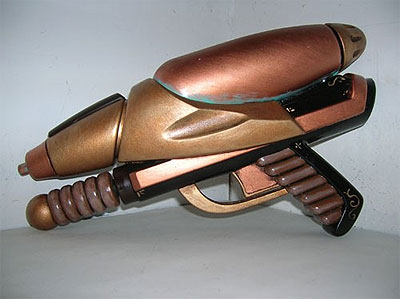 Update: A commentator on Digg has correctly noted that the DG-4450 Blaster is in fact a dressed up version of Han Solo's blaster, I don't think it takes away from the prop, but attribution is always a good thing (and thus this note).