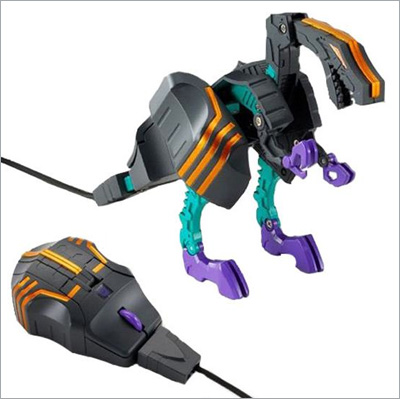 As a geek from the 80s I take it as my personal vindication that the Care Bears aren't enjoying the resurgence that's being seen with Transformers right now (of course a major Hollywood film didn't hurt either). This Trypticon Transforming Laser Mouse is made by Takara and available for pre-order at bigbadtoystore. This USB mouse works with both Windows and Mac, but frankly my bet is that if you're a real fanboy (or fangurl) that you won't want to take it out of the packaging for fear of ruining the collectibility value.
Below: A still of Trypticon from the original Transformers.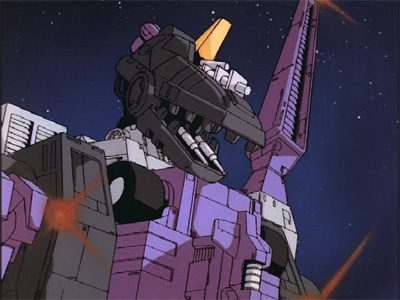 Below: the original 1986 Trypticon toy!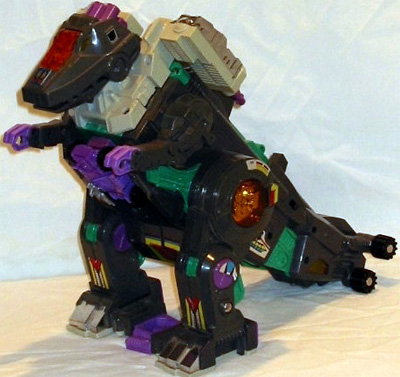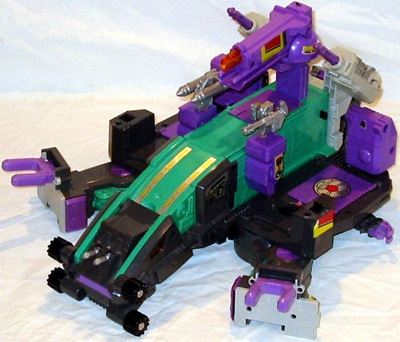 Description from the original toy: "Doesn't stop blasting until he's hip-deep in smoking rubble. Completely without mercy. The most lethal fighting machine devised by the Decepticons. In dinosaur Mode, jumps 20 miles with rocket backpack. Shoots heat-seeking plasma bombs from mouth and mind-controlling hypno-beam from optical sensor. As city, has landing and repair bays, communications center and rotating scanners. In mobile station Mode, has laser cannon, rotating blasters, destructo-beams and dual photon launchers."
"Total victory requires total destruction."