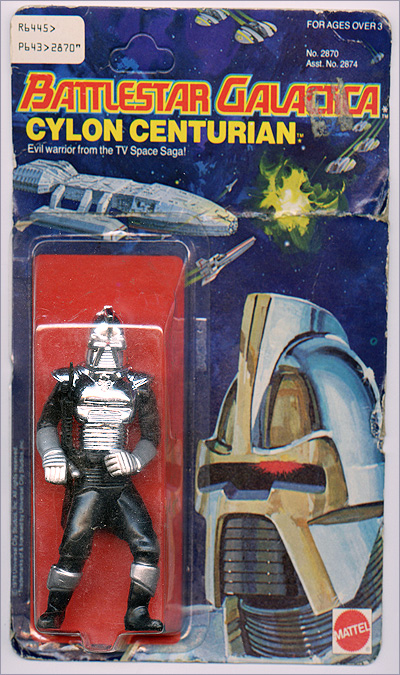 I for one didn't mind the original Battlestar Galactica series, there was s little sci fi on television (and so few choices in retrospect) that a fanboy had to be grateful for what he got. In fact looking back at it there was a high level of craftsmanship given that Galactica was a TV show and not a film. The Cylons are a good example of this: They're clearly lifted from the Star Wars stormtroopers, but there's been enough added to make it different. Even the red light swaying back and forth is a nice little touch, they could have just have easily skipped that given the budget.
Many look back at the original Galactica and compare it to the gritty modern remake, but I think that's a bit unfair as even late night TV in the 70s had to be very family friendly on the whole. It's also important to keep in mind that films like Alien and Blade Runner hadn't been made yet. In fact I would say that it was the family friendly nature of the show that helped to make it popular which is reflected in the above Cylon toy.
By the way my favorite thing about the packaging for this toy isn't the front, but the back of the box which is actually illustrated. If you look at the full sized image just take a look at the detail in the painting of the Ovion or the highlights on everyone's boots: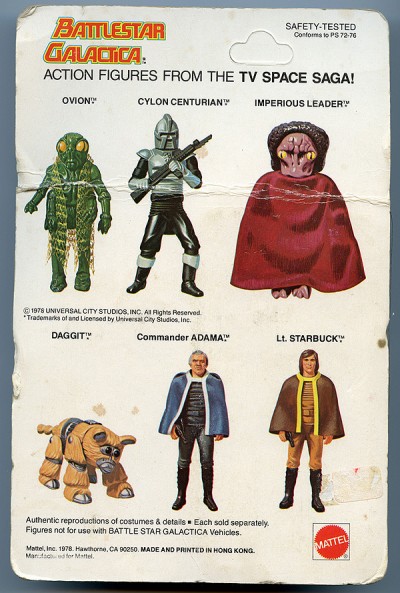 Images found via Gordleysenvensen of Flickr!