Posted by Michael Pinto on Jul 21, 2009 in
Comic Books
|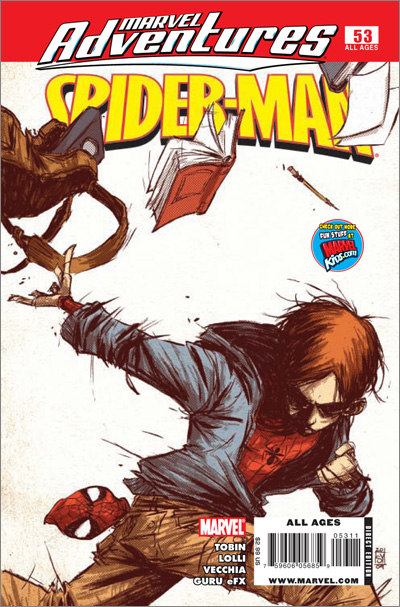 I really love the work that Skottie Young is doing for Marvel these days: In this case his cover illustration for Marvel Adventures Spider-man #53 does a wonderful job of reinventing Peter Parker. Usually Peter is seen as the archetype of the geek who was playing with his science lab routine too much — here he's reinvented as a punky juvenile delinquent, yet Young has kept true to the larger theme of superheroes with a secret identity.
The inside of the book isn't too bad, although it doesn't quite measure up to the animated sketchy line look of the cover. Instead the characters look a little bit too clean, and a bit too posed. What I'd love to se Marvel do would be to try and mach the style of the cover and keep it sketchy and make the coloring a bit more dramatic and less flat: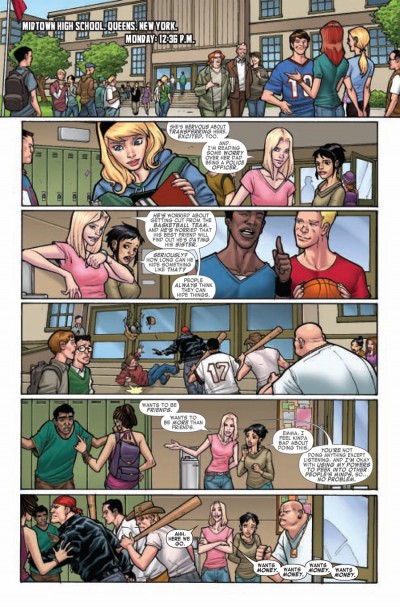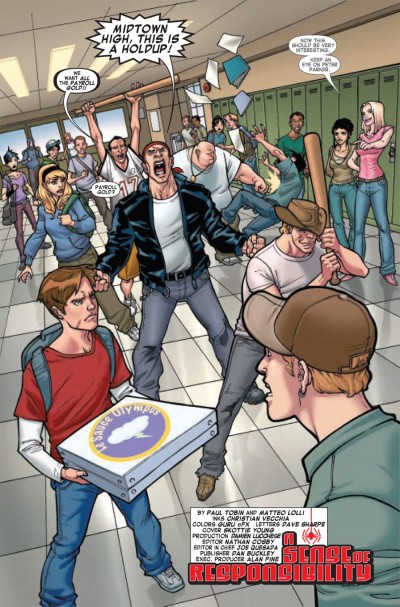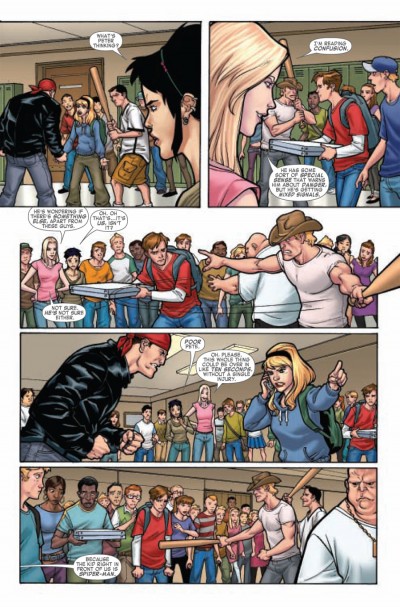 Marvel Adventures Spider-man #53 will be on sale at a comic book shop near you on Jully 22nd, 2009.