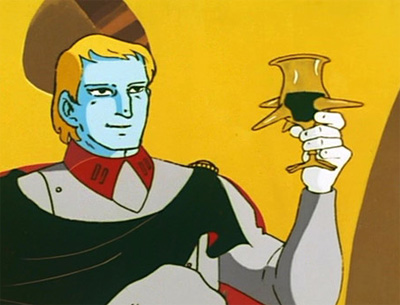 As a Star Blazers fanboy at heart I have to admit that I feel slighted by the slew of high quality Gundam merchandise I've been seeing hitting the streets of Japan. Well as if to answer my prayers I just spotted this amazing new replica of Leader Desslok's wine goblet that just came out: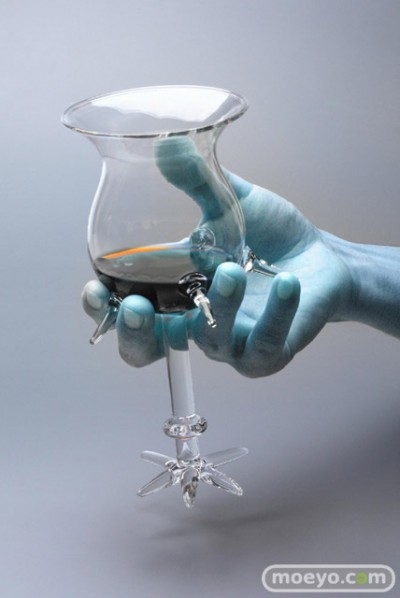 The product is manufactured by Aoshima and will cost 15,540 yen plus tax, and will be released in October. Here's a very bad translation of the description via Google Translate:
"Japan finally has a classic anime that glass "Space Battleship Yamato" has the name recognition and enormous popularity during the series, "President Destler". Premium glasses are made in the form set picture as possible close to the glass used in the famous president. One produced by a hand-made. McCoy is in fact available to the flavor, of course."
The funny thing is that I forgot how much a key part alcohol was a part of Yamato! First you've got Leader Desslok who clearly enjoys his wine (reminder: never drink and drive a space battleship) and then you've got the crew of the Yamato constantly drinking "fine spring water" to celebrate pretty much anything. Of course we know the spring water isn't Evian but is in fact saké! Well here's a toast to you Star Force, and all those hours of my childhood spent dreaming about outer space travels…
Found via moeyo.com.