We like to think of sci fi films as something new, but the fact of the matter is that the genre is now over a century old. On this day in 1909 the French film Le Voyage sur Jupiter opened in the United States. Directed by Spanish filmmaker Segundo de Chomón in 1907 the movie is quite similar to Le voyage dans la lune from 1902 by Georges Méliès. Although to his credit Chomón was very good at special effects and shows off a few new tricks here.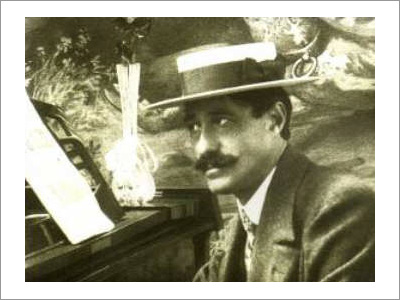 To his credit Chomón had a long career in the new medium which lasted from 1902 until 1927. In that time he directed, wrote, edited and did cinematography for dozens of films. Perhaps his high point comes at the end of his career when he got to work on the epic 1927 film Napoléonon which he contributed special effects. You can tell that Chomón had a love for science fiction because several of his films deal with that theme — here's a film he did a bit later called Excursion en La Luna:
I love the hand coloring and little dance scene around the five and a half minute mark. An earlier film he worked on was El Hotel Electrico which has all sorts of cute stop motion animation effects, of course these are crude by the standards of today but you're looking at cutting edge effects from a century ago:
My favorite shot in that film is where he animated the hand brush combing the hair of the young lady and shows the gentleman getting a stop motion shave.