Nothing could be more cute than a well deserving Pound Puppy toy in the 80s looking a caring child to be an owner: But what if your child is a cat person? Well that's where the spin off Pound Purries came in (as shown in this advert from 1986). While not as a popular as their dog friends from the other side of the pound these little wonders featured and for just $3.50 more you could get a name tag, stickers and an owners certificate!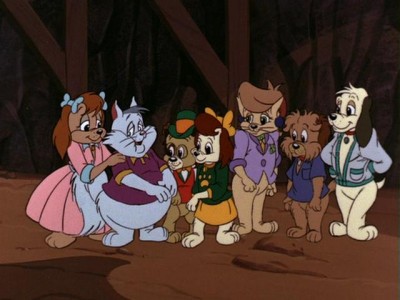 By 1988 the Puppies and the Purries would get so popular that an animated film Pound Puppies and the Legend of Big Paw would be made in their honor. Although by the late 80s people were getting tired of having high budget animated films selling toys, and thus the Puppies marked the last time in the 80s that a film would push a toy line (the film did really badly).
Surprisingly the company behind was Tonka, a brand I associated more with those well built macho car and truck toys aimed at pre-school boys (although the Puppies were brought to market by the English toy maker Hornby in 1980).