This vintage 1986 commercial shows off the education values of the then new Teddy Ruxpin Adventure Series. Teddy was first produced just a year before this spot aired and was a marketing powerhouse: Created by Ken Forsse the bear would move his mouth while reading stories which were recorded on audio cassette tapes. The toy would do so well that by 1987 an animated series The Adventures of Teddy Ruxpin would run for another two years:
It should also be noted that the merchandising of Teddy Ruxpin was nothing short of amazing — in addition to the bear himself you could also buy additional stories which would even include special outfits: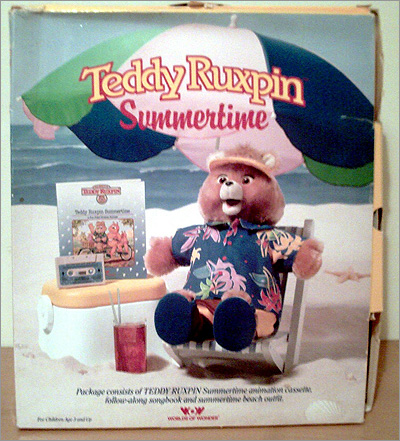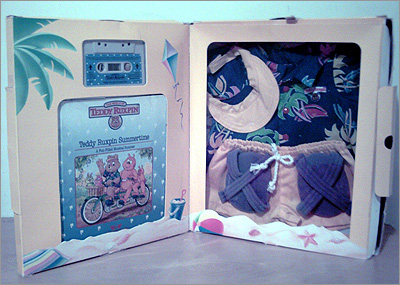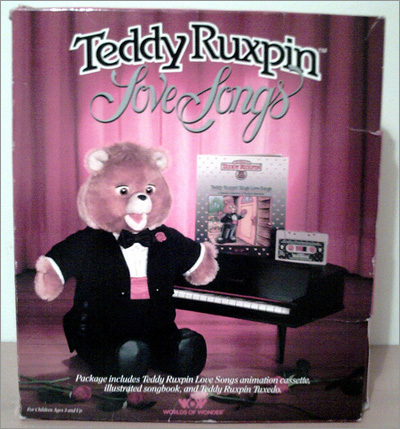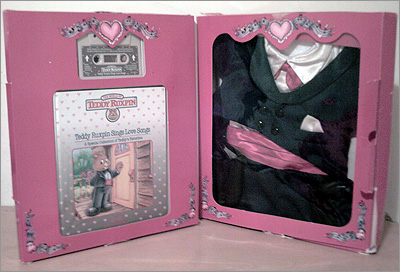 And in addition to Teddy Ruxpin there was even Grubby who was "a best friend for your best friend" who is shown in this spot from 1987:
Sadly the producer of the game Worlds Of Wonder would sort of be ruined by the success of the toy: The company engaged in junk bond trading and then got caught up in the stock market crash of 1987. By 1988 the company had to file for bankruptcy, leaving orphaned Teddy to be picked up by Playskool which produced him until 1996. Since then the toy has had a few comebacks, and new digital version has been in stores since 2005.