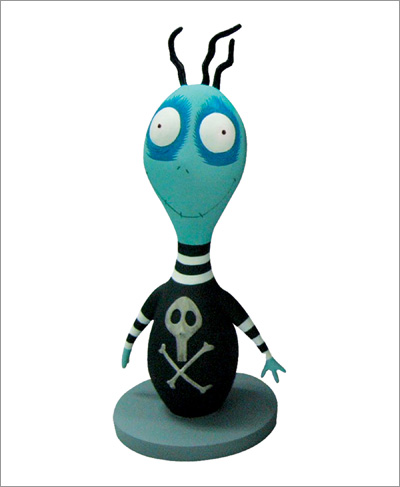 This fall Dark Horse will be bringing out a line of toys based on the 1997 Tim Burton book The Melancholy Death of Oyster Boy & Other Stories. Shown above is Toxic Boy and below is Oyster Boy, these two go on sale on December 9th and better yet the original sculptures for these figures will go on display at Museum of Modern Art in New York City come November!
But there are more goodies: Below are four sets that go on sale on October 14th — the first includes
Toxic Boy, Mummy Boy, and Penguin Boy: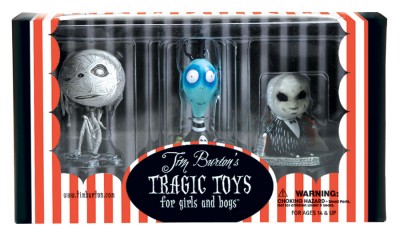 This set includes Stain Boy Stain Boy, Robot Boy, and The Girl with Many Eyes: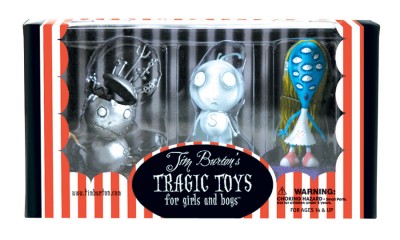 And ouch, this set includes Oyster Boy, Junk Girl, and The Boy with Nails in His Eyes: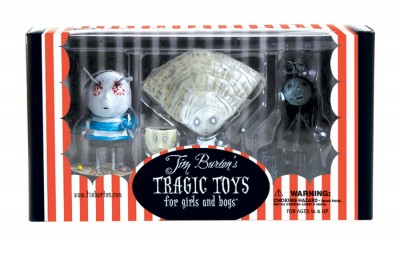 Finally this last set has Pin Cushion Queen, Brie Boy, and Staring Girl: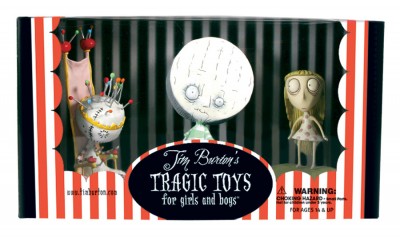 P.S. Here's the full book online!