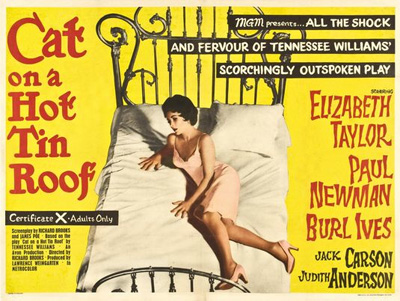 On this day in 1958 the then controversial film Cat on a Hot Tin Roof opened up, and while we live in a much more liberal society than that of 51 years ago I wonder if this film (or something on the level of this film) would get made today? The film was based on a play by Tennessee Williams; now when was the last time that Hollywood put major bucks and star power behind a story that didn't start life as a comic book or television series?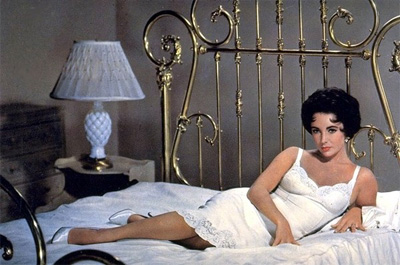 Next off the play focused on controversial subjects like sexual relations and alluded to homosexuality, but on a deeper level it explored the theme of mendacity — the idea of living a lie. It's depressing to me but in a pitch obsessed Hollywood I could never imagine a studio head green lighting anything so abstract. I can just imagine some producer telling Tennessee Williams that "I like the sex angle, but can you make a bit more upbeat and nix some of that dialogue?"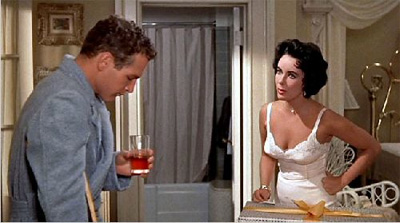 Now of course I won't kid myself that the late 50s was a perfect era — people were still very closed minded, although in film like this you get a small taste of the larger revolution that would come in in the 60s. Sadly Cat on a Hot Tin Roof was a bit too ahead of its time for Hollywood, despite some amazing performances the film didn't get an Academy Awards despite several nominations.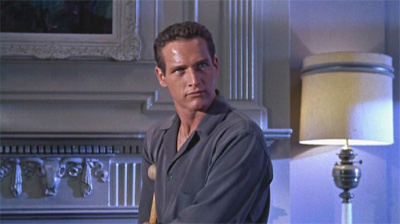 But if you get a chance give Cat another look: While Paul Newman is no longer with us, his work on the screen with Elizabeth Taylor has a real power to it. Also as a child that grew up thinking of Burl Ives as a somewhat comedic holiday themed pop singer, but he does an amazing job with his role as Big Daddy.
Editor's Note: Alas I was off by a day! This film opened on September 20th, 1958.