The latest Space Cruiser yamato film is set to come out on December 12th this year and a new trailer has been posted to the official website yamato2009.jp. Looking at the trailer above I'm happy to see less of an obvious computer graphics look to the film, but on the other hand the plot looks exactly like something that we've seen before. And that's an amazingly sad statement for me to make given that I can't even speak a word of Japanese!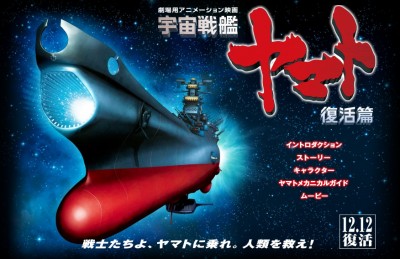 Of course beggars can't be choosers so I'll gladly get my hands on anything that reminds me of my childhood love for a series called Star Blazers. And my guess is that it's a generation like me that will gladly pay money for this, but at the same time I wish they do something more innovative than trying to mess with updating the costume design on the characters.
Special thanks to my old friend James Kaposztas for finding this!