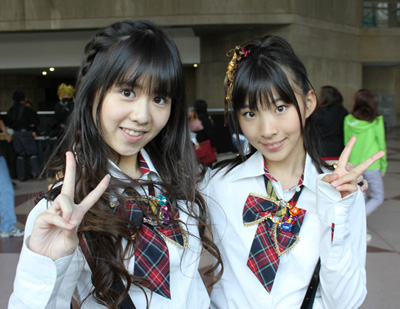 All 48 team members of AKB48 didn't show up for the New York Anime Festival, but we were very happy to have even just a few of the ever so cute J-pop divas at the show!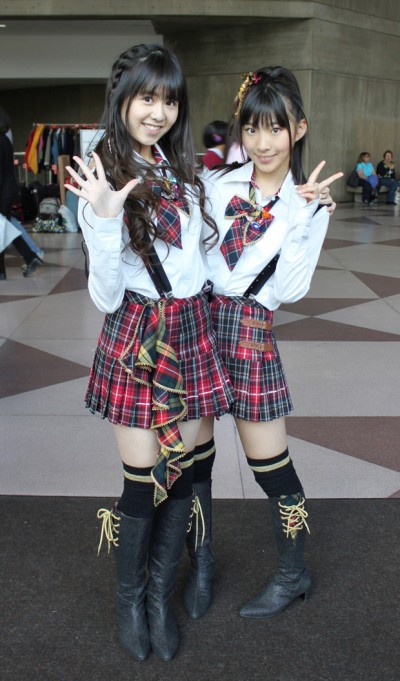 This series of photos occurred by chance as we were walking through the halls of the Javits and suddenly AKB48, their entourage and an army of fans almost ran us over: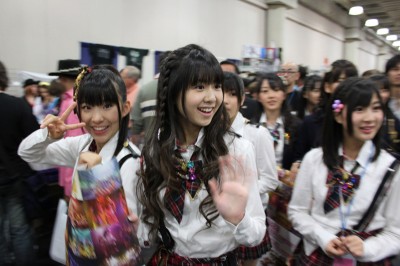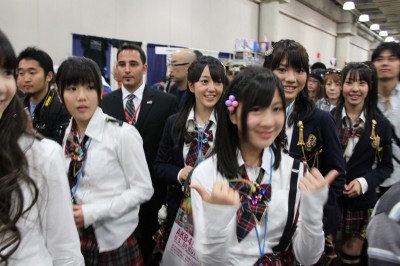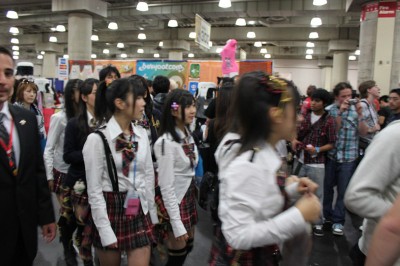 AKB48 at a photo session at their publicity booth at the show: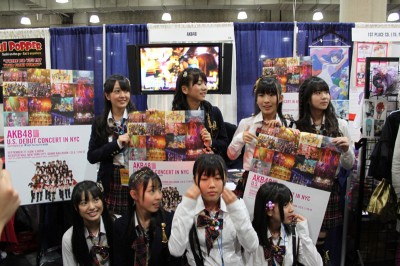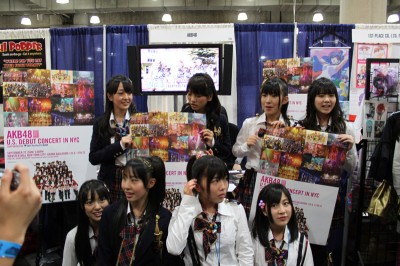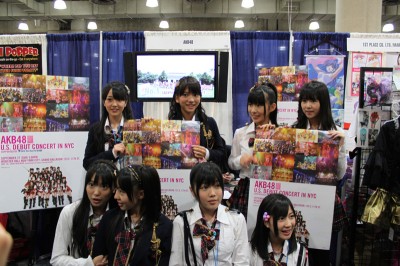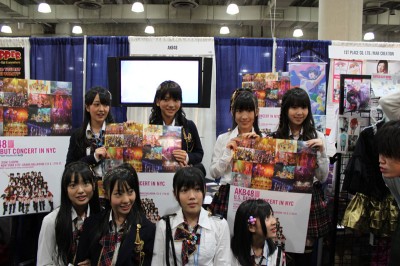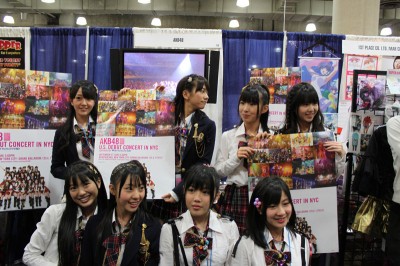 AKB48 gives a quick mini-concert at the show: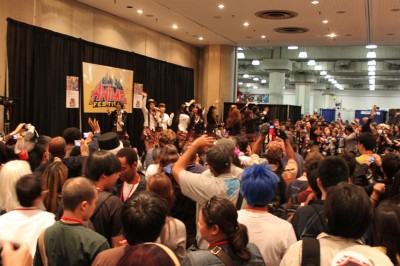 Christian Liendo is a New York City based photographer who's interest in Anime spans two decades. He mixes his hobby of photography and his love of Anime/Manga/SciFi to present his vision of what the genre is all about.