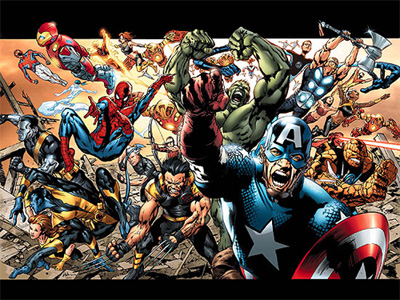 As a fanboy I thought that the tech sector could get a bit catty at times (example: TechCrunch 50 vs. Demo) but that's nothing compared to what just went down today in comic book fandom! The leading comic con in NYC is the New York Comic Con which is produced by Reed Exhibitions — the show has been building up huge momentum these past few years. And while it's not as huge as the San Diego Comic Con, it dominates the Javits Center.
Reed Exhibitions also runs the New York Anime Festival and they upped the game this year when they announced that they will combine the two events for next year in a bid to try and catch up with San Diego (slated for October 8-10th, 2010). As one friend described it to me: "It would be a must attend industry event for professionals, you couldn't afford to ignore it when you put both cons together". Now as an anime fan I hated the idea of watering things down, but on the other hand as a New Yorker I love the idea of having something big in town.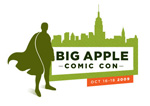 However my vision of anime fans clashing with comic book fans was misplaced! As of today the Big Apple Comic Con (which is taking place this weekend) announced their date for next year: October 8-10th, 2010! In a book move Gareb Shamus who is also the publisher of Wizard Magazine decided to go head-to-head with Reed Exhibitions. Big Apple Comic-Con is a smaller show but still respectable, and the fact that Shamus started out as a fanboy does give him some street credibility. However anime fans like myself may find themselves resenting him for shutting down his well beloved anime magazine Anime Insider earlier this year (I admit that's not a ration reason to dislike him by the way, but I still resent it in my heart).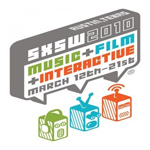 The funny thing is that upon hearing this news I already have a love/hate relationship with the idea. On one hand as a blogger I already hated the idea of putting together the anime com with the comic con — you just know you're going to miss some panels! Yet the fanboy in me loves the idea of having two venues packed with goodies. In fact if the two shows could work together I could see the event becoming like SXSW where it lasts for over a week.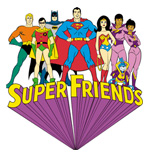 What I would love to see would be for both cons to focus and expand into niche genres that the other venue would agree not to touch. Reed clearly owns anime at this point, but wouldn't it be cool if Shamus expanded his con to include other fanboy genres like horror films or science fiction? As big as New York Comic Con is there's still a lot of geeky subcultures that could use a home. In fact imagine if the two cons worked together and created a superpass for both shows? Right now some fans travel to NYC for both cons but they're mostly for the locals — if the two shows worked together I could see it becoming an international event.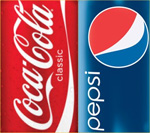 Or both cons can go after the same audience ala Coke to Pepsi and water down the market. I'd love to see both shows work together, although I admit that since they're both focused on the same genre looking for the same guests and vendors that we'll see a civil war. Well if nothing else it should be entertaining to see what happens.