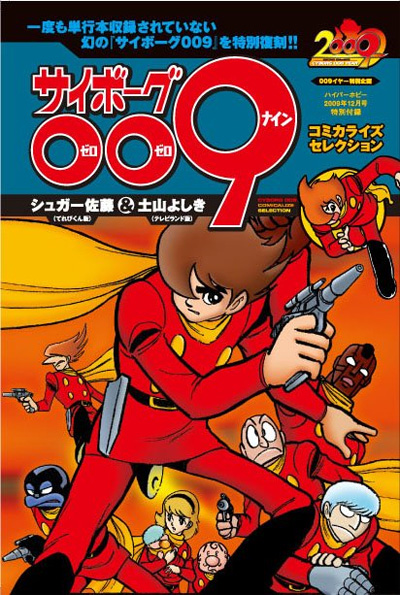 The December issue of HyperHobby magazine has a special treat for old school anime fanboys: A special supplement cover that features Cyborg 009! For those of you who may not know it Cyborg 009 started as a manga in 1964, there was an anime film in 1966 and a series in 1968 but the 1979 anime series really put the show on the map. Here's the black-and-white intro from the first series, which still hold up pretty well:
And here's the cover HyperHobby magazine which might also be a treat for anyone into Japanese toys: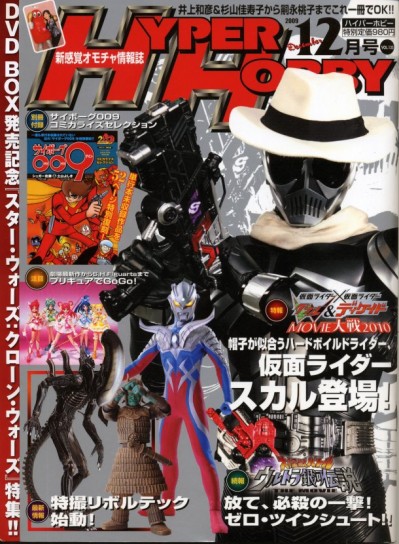 Found via natalie.mu.