Posted by Michael Pinto on Oct 24, 2009 in
Comic Books
|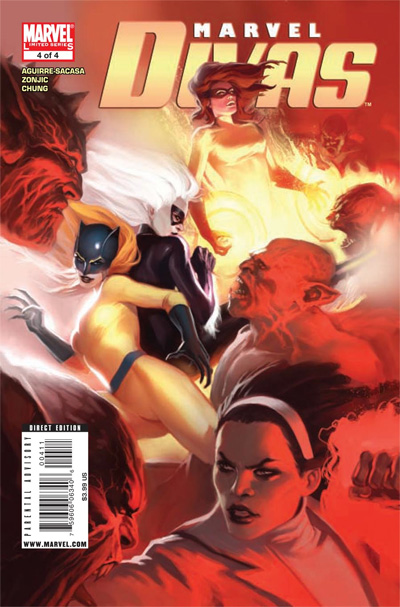 There are two things I love about this cover for Marvel Divas #4 by Jelena Kevic-Djurdjevic: First the coloring is wonderfully done, but more amazing yet our divas aren't forced to be clad in bikinis when fighting those devilish looking creatures! Granted the Marvel Divas look slightly supermodel thin, but this feels like an improvement from other covers I tend to see.
Sadly however the interior of the book isn't as good, it's the old "switch and bait" device that Marvel always uses by having an amazing cover hide a lack luster interior. I have no idea why they do this, it never fools the fans as an amazing cover just invites you to open up a comic book and look inside even faster. The character designs aren't half bad here, but the panel and page layouts feel very stiff to me as a manga fanboy: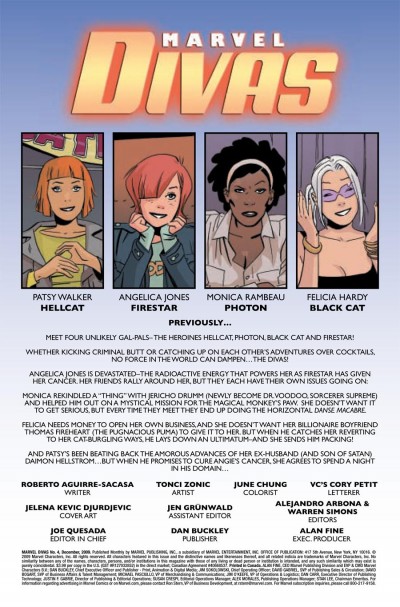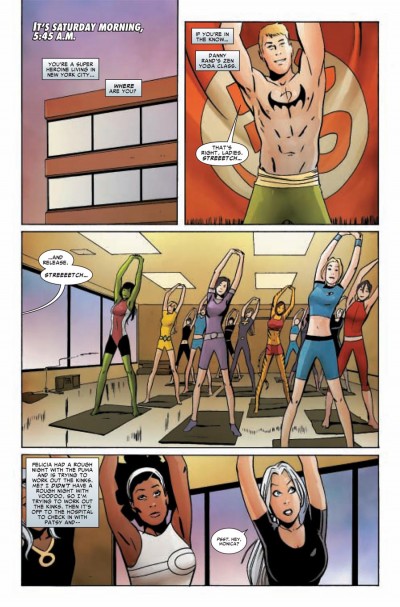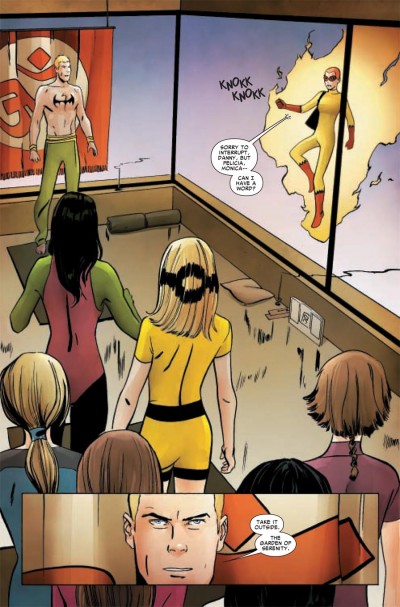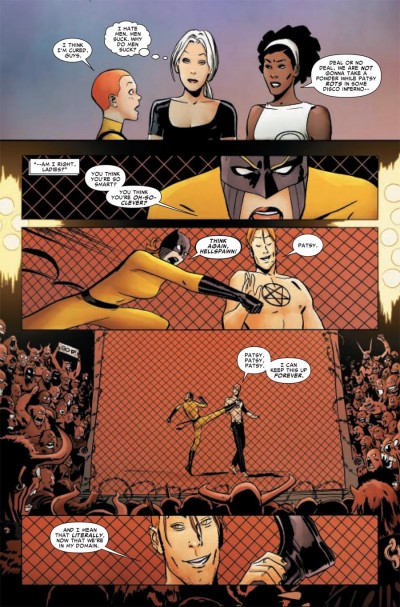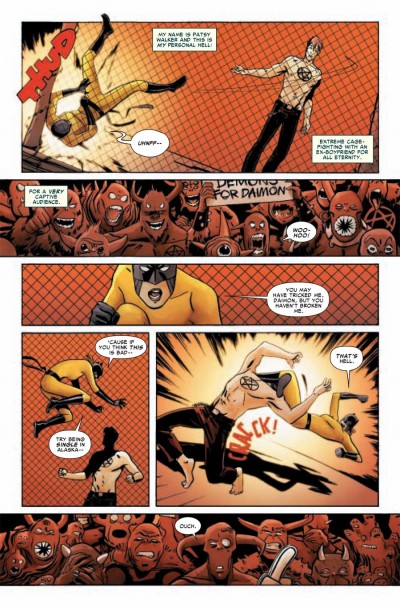 Marvel Divas #4 will come out on Wednesday, October 28th, 2009.