Posted by Michael Pinto on Oct 8, 2009 in
Comic Books
|
Part of what I like about reading a good manga is that the artist is able to engage you with the simple power of a well inked black and white drawing. When an artist does this there's no place to hide on the page, no Photoshop filters to cover up a multiple of sins — just you and the power of the inkers line. However the Japanese don't own the market on this, so it was very pleasant for me to come across Salt Water Taffy Vol. 3: The Truth About Dr. True by Matthew Loux which is published by Oni Press.
Somehow I missed the start of this series but it's a real gem! The book follows the adventures of brothers Jack and Benny Putnam and reminds me a great deal of The Adventures of Tintin as it's very kid friendly. And while the book isn't in color the wonderful use of textures is enough to keep even a younger hyperactive set of eyes entertained. The storytelling here is very matter-of-fact on the surface (with just a dash of a dry sense of humor), yet you'll find yourself turning each page to discover new hints on what's going on: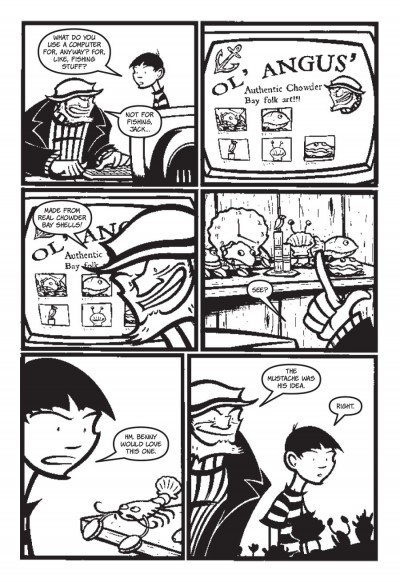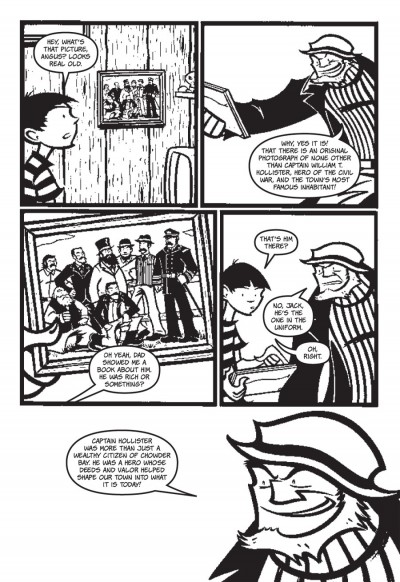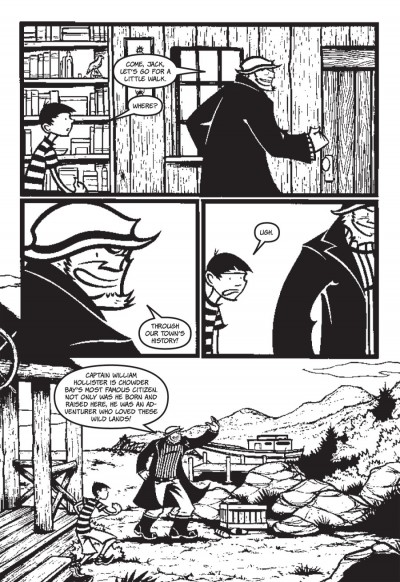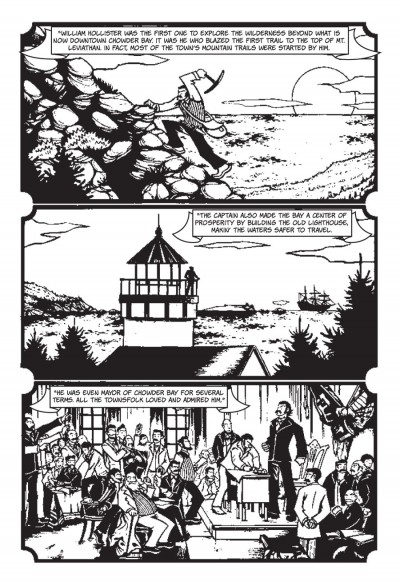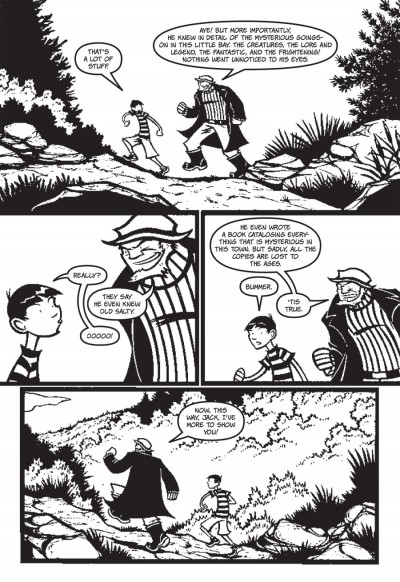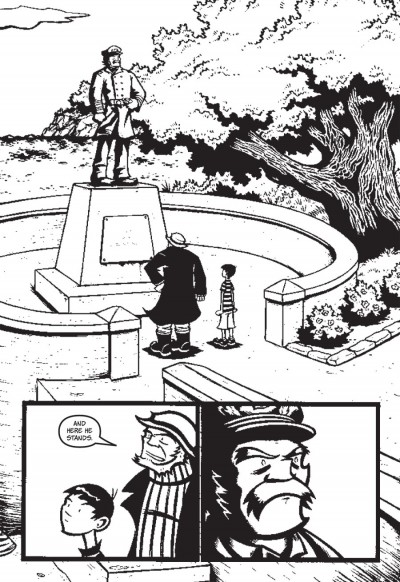 What's show above is just a small sample of delicious storytelling going on here. I'm impressed with what Matthew Loux has done with Salt Water Taffy and I'd urge fanboys everywhere to to just try a taste.