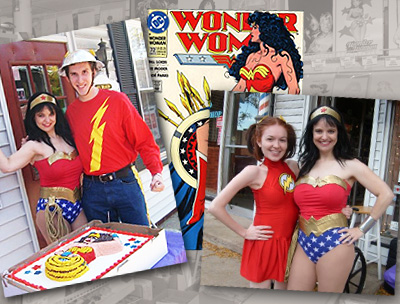 Editor's Introduction: Journalist Amber Love shared with us these touching photos of Wonder Woman Day which took place this past weekend. The event took place in both Portland and New Jersey — these photos are from the Jersey event which was hosted at Comic Fusion. To me the folks in these photos are the real superheroes — fans and pros like yourselves coming together to pitch in for a good cause. By the way in these photos you'll see several shots of Joe Sinnott — the man is a living legend of comics, if you don't know him do yourself a huge favor and check out his bio and you'll be amazed at his life story.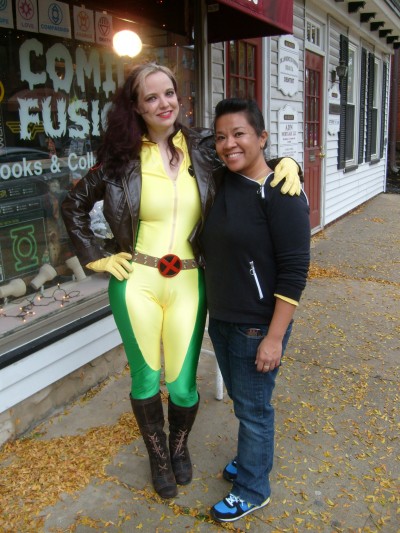 Amber Love as Rogue with volunteer Sharon Sebatian.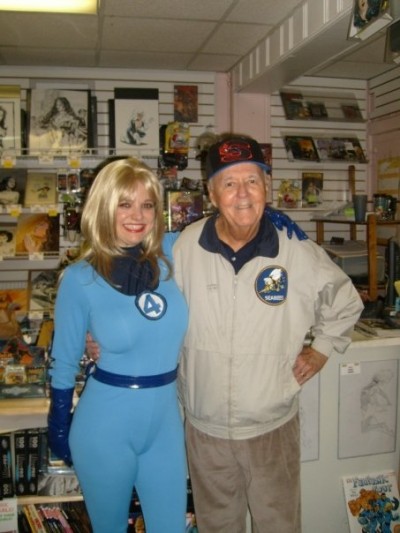 Amber Love as Susan Storm with one of the original creators Joe Sinnott.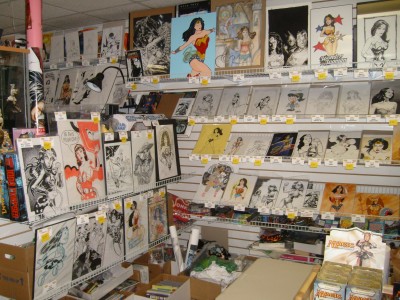 Just a portion of the original artwork up for auction at Comic Fusion (note: you've got to see this photo at full scale to appreciate the quality and quantity of the artwork).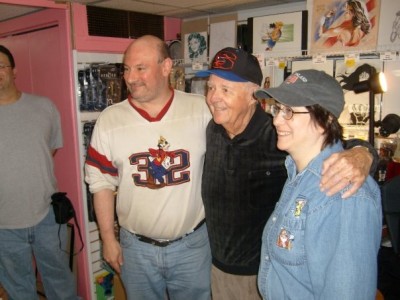 Comic Fusion owners Bill Meccia and Stacy Korn (sides) with Marvel legend Joe Sinnott (center).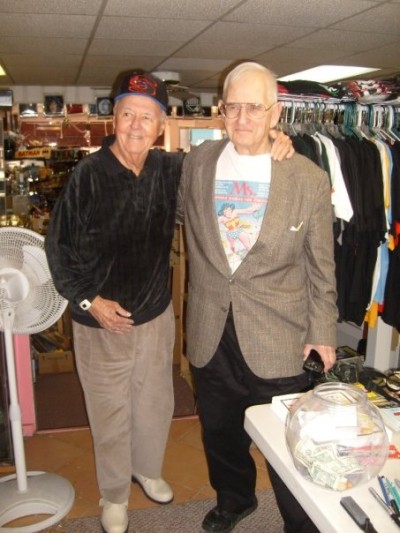 Illustrator Joe Sinnott with Pete Marston, the son of Wonder Woman creator William Moulton Marston.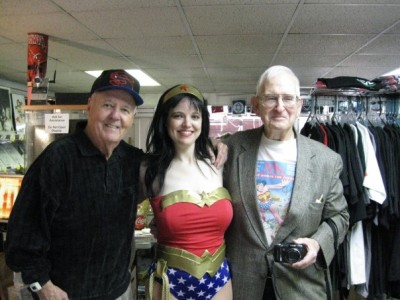 Joe Sinnott, Amber as Wonder Woman, and Pete Marston.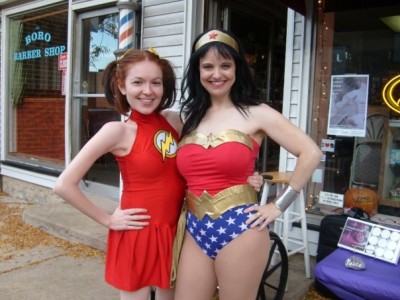 Jill Pantozzi as the Flash and Amber as Wonder Woman.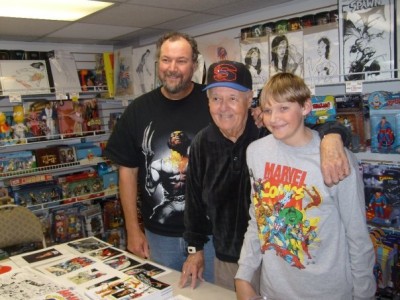 Joe Sinnott poses with his son and grandson.
Amber as Wonder Woman and Andrew Moser as Jay Garrick/Flash pose with the cake created & donated by a Comic Fusion customer.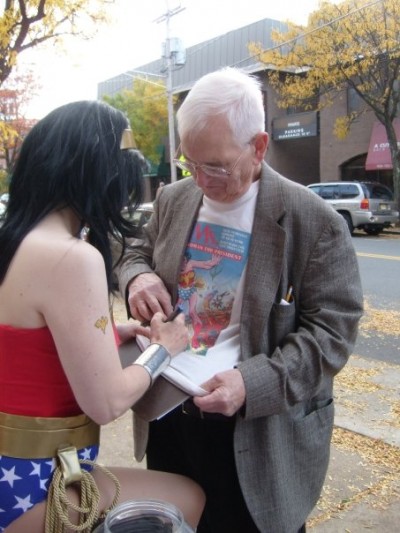 Wonder Woman autographs the shirt of Pete Marston, the son of Wonder Woman creator William Moulton Marston.
Amber Love is a blogger and journalist writing about costumes and comics for her site herofashions.blogspot.com and other major networks such DynamicForces.com and the Girls' Entertainment Network. Comic book reviews, interviews and other interesting video highlights can be found at her channel youtube.com/amberthestylist. She's also happily addicted to high quality coffee and enjoys light-hearted mystery novels.