Posted by Michael Pinto on Nov 13, 2009 in
Comic Books
|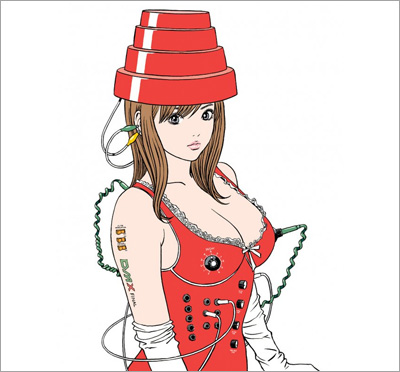 This illustration by manga artist Hisashi Eguchi got my attention right away as the Christmas attired anime lady is sporting a vintage Devo cap. The drawing was created for a flyer promoting a Christmas concert in Japan which features the the musician Naoki Yamamoto (who is also works in the anime industry) and the hardcore band Surorana. Here is the illustration at full size (just click on the drawing):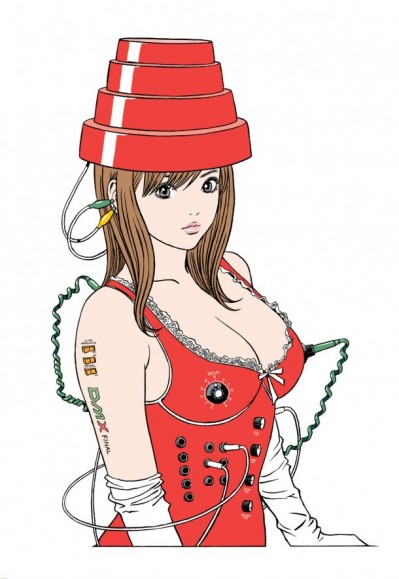 And here is the flyer for the event: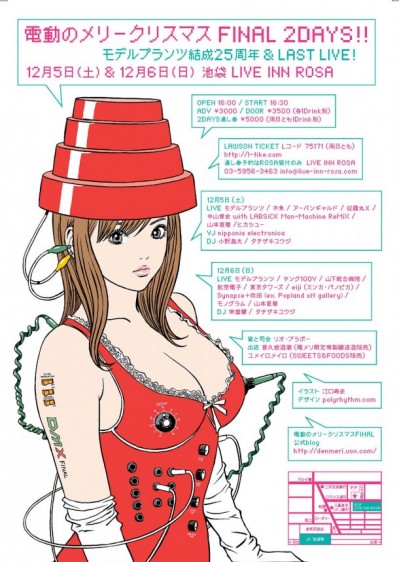 And for old times sake here is Devo shilling for Honda scooters in the 80s with their trademark hats (always wear your hemet):
Found via natalie.mu.