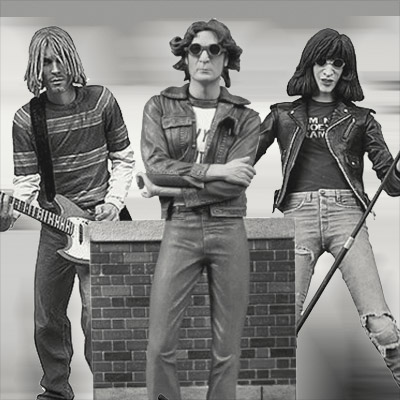 For kids action figures represent an idea of who you might grow up to be in the future. However recently I've started to realize that there is an entire genre of action figures that are based on dead rock-and-roll stars: My theory is that these collectables represents the mourning of our lost youth. As most of these rock stars die in their youth, we've never known them to grow old — and by extension this allows us to do the same.
Of course the sad reality of these action figures is that they don't tell the full story of our musical heroes. A rock star who dies from an overdose isn't packaged with drug paraphernalia accessories and shown on the morgue table, but instead we're given a sculpture of a publicity shot picked by an agent acting for the estate. While this benefits the royalty holders my feeling is that this cheapens the quality of the work that many of these tragic folks produced.
Dead Punk Rock Action Figures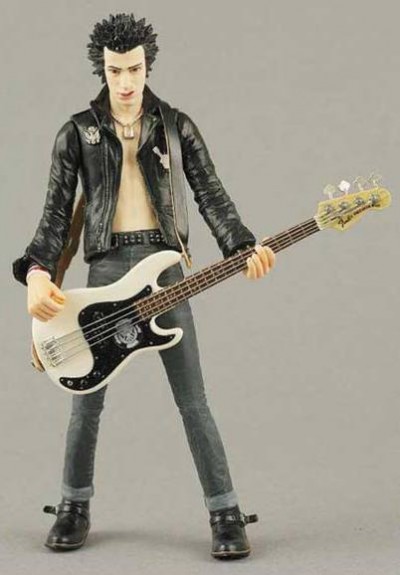 Sex Pistols: Sid Vicious PVC Doll To be fair there was also a Johnny Rotten doll as part of this set, but Sid's demise in 1979 made him a punk rock legend who would haunt generations to come. Of course if I designed this I would have included a matching Nancy Spungen doll as well and included a few faux issues of the New York Post from that era with their reporting of the drama that unfolded. Product Page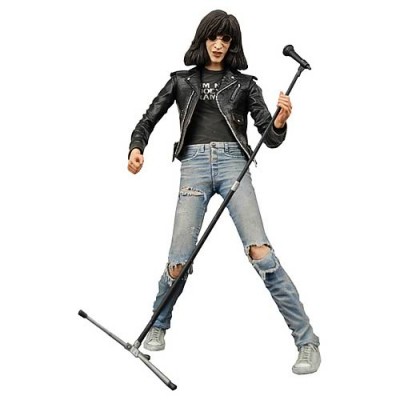 Joey Ramone 7″ Action Figure by NECA Shockingly the other dead Ramones didn't seem to merit action figures from NECA. Although what I love about this figure is that Jeffrey Ross Hyman was so very much the opposite of a typical GI Joe. Product Page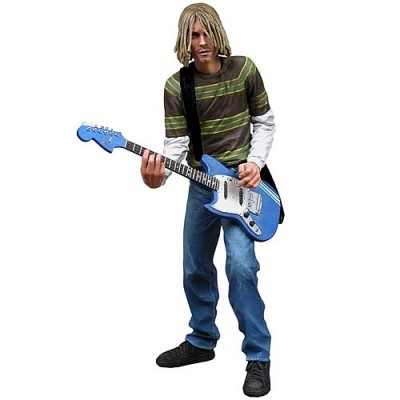 Kurt Cobain 7″ Action Figure with Skyblue Guitar by NECA As a Gen Xer there's something very painful to me about this doll which shows Kurt from the video Nevermind from 1991 at the start of the finish of his all too brief career. Product Page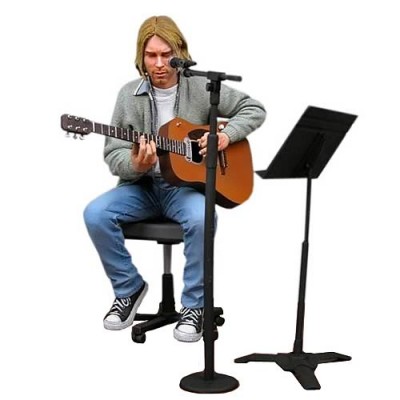 Kurt Cobain Unplugged Action Figure I'm assuming this figure is aimed more at emo kids than cynical Gen X types like myself — here Kurt is showing his sensitive side. Product Page
Dead Hippy Rock-and-Roll Action Figures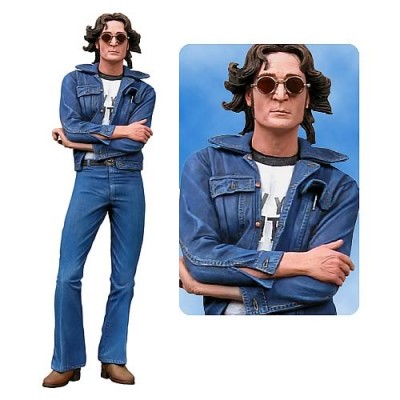 John Lennon 7″ Action Figure Imagine there's no tacky merchandise? I wonder if you can. No plastic Lennon to haunt us, or making money off of a corpse to please the fans… Product Page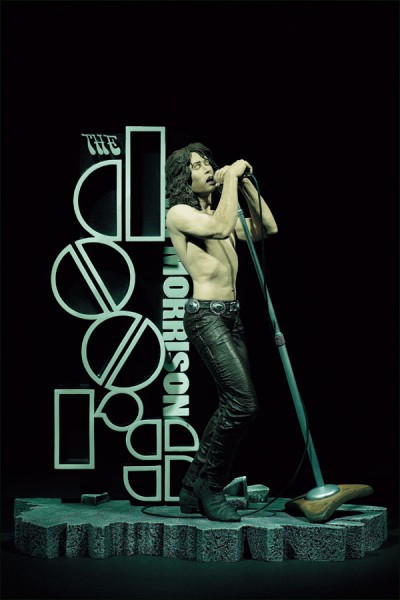 McFarlane Toys Jim Morrison Action Figure As if Oliver Stone's film wasn't bad enough this action figure destroys any dignity that Morrison may have possessed. Product Page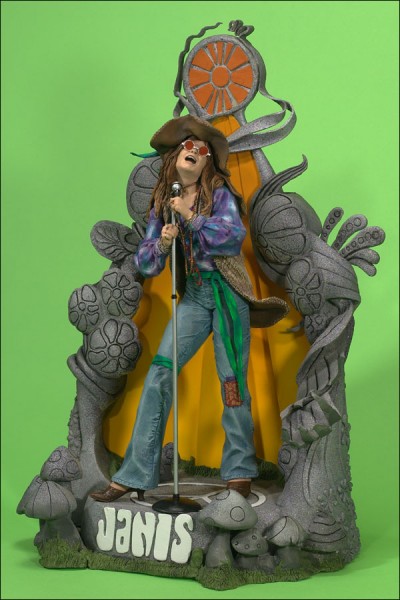 Janis Joplin McFarlane Figure Poor Janis passed away in 1970 — ironically one of her last recordings before she died was for fellow dead action figure John Lennon. I think it's a tribute to Janis that she's the only female action figures that you'll find in this collection. Product Page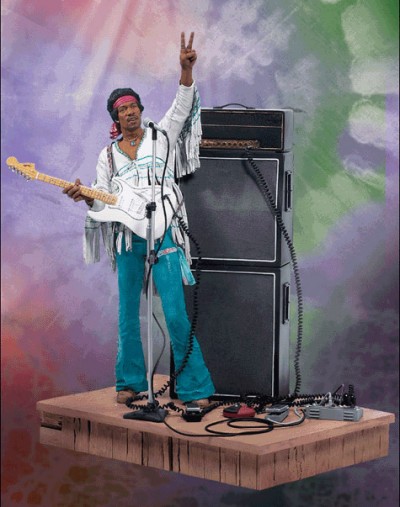 McFarlane's Jimi Hendrix Figure I actually came across two Hendrix figures which speaks to his legendary guitar skills. Hendrix passed away the same year as Janis, and while I've included him in this hippy set it should be noted that his amplifier feedback technique was being emulated by pretty much every grunge act in the 90s. Product Page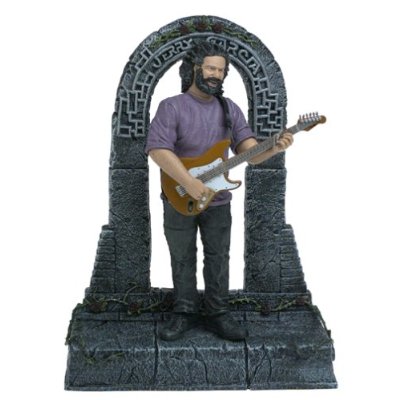 McFarlane Toys Jerry Garcia Action Figure Garcia survived the 60s but his lifestyle caught up with him. What's interesting about this figure is that it shows him in his later years. Product Page
Classic Rock-and-Roll Action Figures
These are just four Elvis figures from dozens that are on the market! There were so many folks who invented Rock who are gone, but Elvis stands above all when it comes to action figures.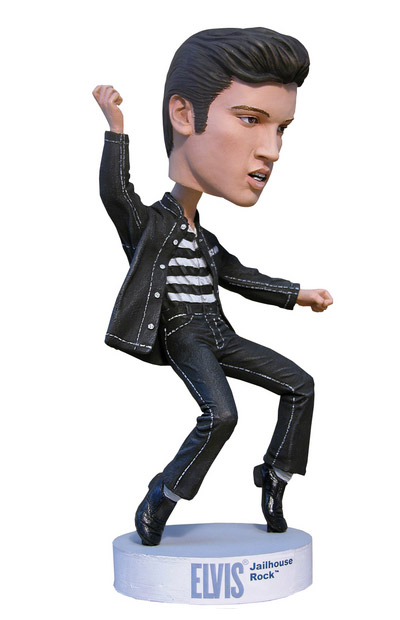 Elvis Jailhouse Rock Head Knocker I admit that bobble heads aren't proper action figures — but given the kitsch factor there's something less morbid about being remembered in this way. Product Page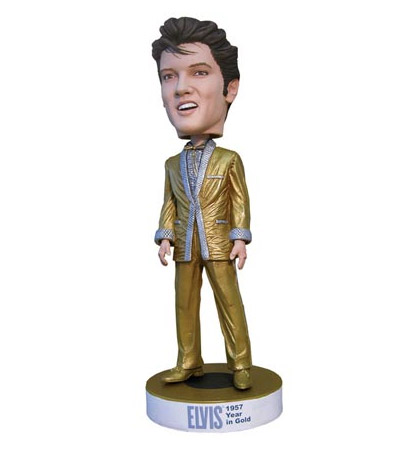 Elvis Gold Head Knocker With his gold lame suit this Elvis has a bit more bling to him. Although with Elvis the important thing was his hip action as opposed to his head — I'm surprised that there's no merchandise focused on that asset which helped jump start his career. Product Page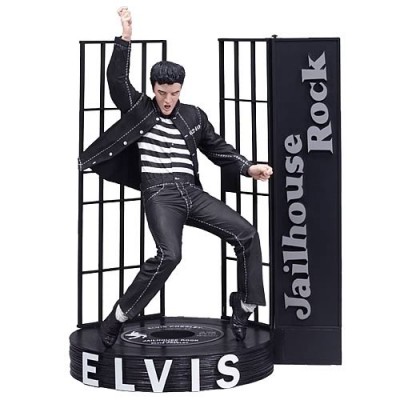 McFarlane Toys 6″ Jailhouse Rock Elvis This is a more serious action figure than the Jailhouse bobblehead of Elvis. I;m not crazy about the typography on the right on this shrine, however the fact that Elvis is dancing on top of a stack of 45 speed records is a very cute touch. Product Page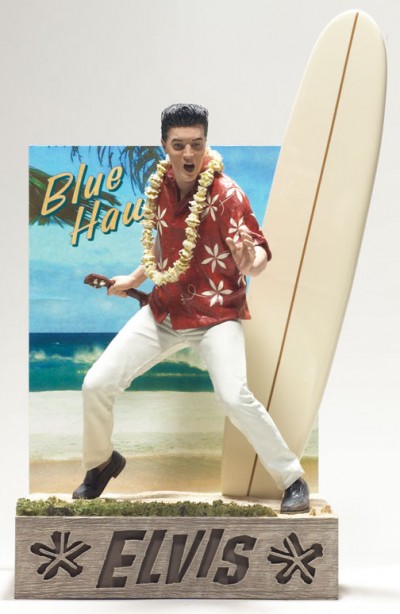 Elvis Presley 6″ Blue Hawaii Figure To me the real point of those Hawaii films wasn't so much Elvis but the collection of cute bikini clad girlfriends that he acquired over the course of all of those films. I'm surprised Mattel hasn't issued a line of Barbie dolls to celebrate the likes of those ladies. Product Page
It should be noted that this gallery is by no means definitive: For example I've just focused just on rock music. Although in my research I came across action figures which represented the King of Pop Michael Jackson to country music great Johnny Cash.
Editor's Note: Fanboy.com is an affiliate member of Amazon.com — this means that we get a commission if you're silly enough to click through and buy any of these dead rock-and-roll action figures (although it does help support our site).