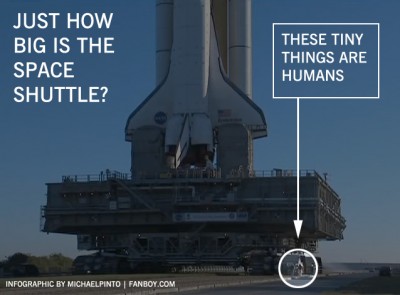 The video below shows the Space Shuttle Endeavour being moved from the Vehicle Assembly Building to Launch Pad 39A for its February 7th mission. The one thing that amazed me about this video is that gives you a good taste for just large the space shuttle is in scale. You get a great feeling for this looking not just at the scale of the automobiles driving by but also by how slow the rollout goes:
And here's a untouched version of our infographic showing that magnificent scale: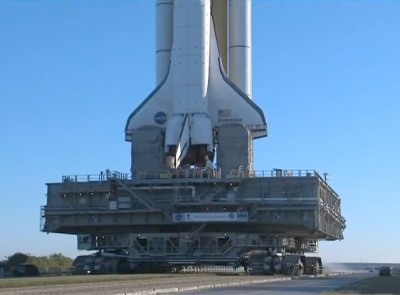 For the record the height of the shuttle is 184 feet, the diameter is 28.5 feet and it weighs 4,470,000 pounds.