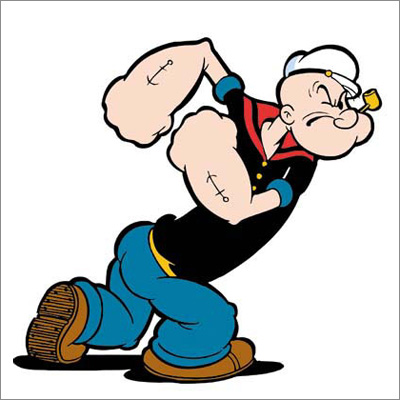 On this day in 1929 artist Elzie Crisler Segar added a new character to his Thimble Theatre comic strip named Popeye the Sailor Man. It's hard to believe but Thimble Theatre was running for ten years before the sailor was introduced to American readers — Popeye would go on to take over the strip which was followed by quite a few animated films and television shows.

Above: The first appearance of Popeye in 1929.
Popeye was very popular during the depression because he represented the everyman standing up to bad circumstances. What's also amazing is that he's one of the comic strip characters to feature a tattoo, which is a brilliant touch as it's something you might associate with the "bad guy". And years before vegetarianism was fashionable Popeye was drawing his power from spinach, although in retrospect his love of his pipe was a bit of a vice (although it added to his charm).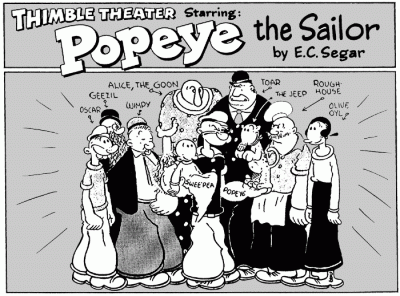 Segar died in 1938 at the young age of 43, although he lived to see his characters brought to life on the silver screen by Max and Dave Fleischer in the early 30s. That series of cartoons did so well that they were produced until 1957. And even more impressive is the fact that the comic strip is still in production today and has passed through the hands of six teams of cartoonists.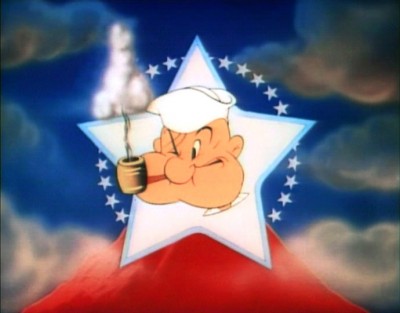 Above: Popeye on the big screen. As you can see below on Popeye's first animated cartoon he had to share the screen with Betty Boop.