This trailer for the Star Trek Online MMO gives you a pretty good flavor of the universe that Cryptic Studios has been working on. The game is set to launch in early February and is set 30 years after the events in the film Star Trek Nemesis which was the last film with the Next Generation cast from back in 2002.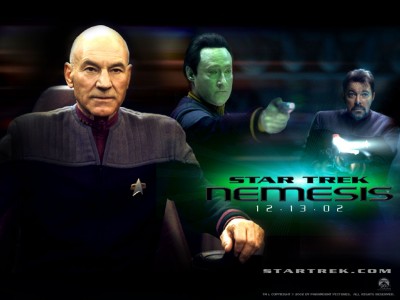 Above: Star Trek Nemesis was one of the reasons that Star Trek needed a reboot — so why is Paramount still pushing this film via a game?
While this universe looks interesting, there's something very generic to how it feels even though it looks very slick. Frankly it would be much cooler if the game was based upon the reboot film that came out in 2009. This is the sort of detail that Lucas always does a great job with when it comes to license properties for Star Wars, however as usual you get the feeling that there's no master plan at Paramount when it comes to getting it right.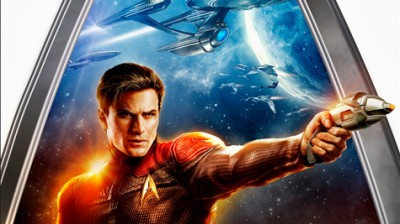 Above: A detail from the box art for the Star Trek Online MMO — yawn!
My guess is that the game will be great — but the problem is that it will appeal to old school Next Generation fanboys. That's not a sin, but that doesn't open up the world of Star Trek to new fans who stood in line last year. On the same note I also feel like Paramount has dropped the ball of the success that they had with the Star Trek reboot. I know they're suppose to be working the script, but frankly that should have been done while the first film was in production to not lose momentum to keep your base of fans engaged.
Below: Ah yes the 'good old days' of Star Trek Nemesis when the bad guys dressed like characters from the Matrix.