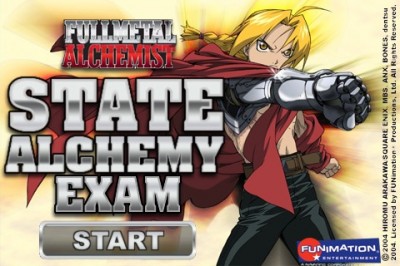 I was given an opportunity to play with the new iPhone app Fullmetal Alchemist: State Alchemy Exam and enjoyed having an anime themed game at my fingertips. Now if you're a serious gamer you might be let down with this app, but if you're a fanboy (or fangurl) looking for an entertaining casual game then State Alchemy Exam is worth checking out. Exam is the key word here as this is a trivia quiz app which tests your knowledge of Fullmetal Alchemist with physics and chemistry thrown in for fun: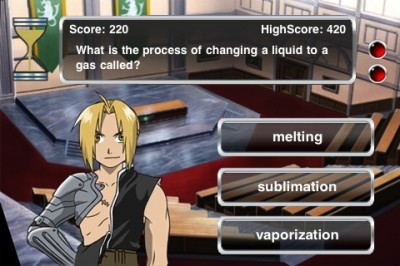 Like a good game show on television the app cheers you on as you win:
After you win you get a special wallpaper which I thought was a nice touch: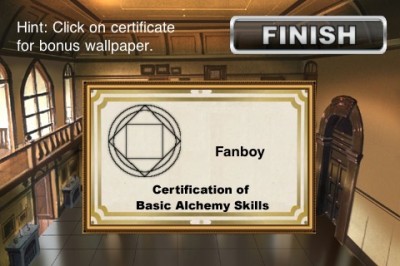 I also liked the other touches that Appliya put into this game like going the extra mile in the preferences screen: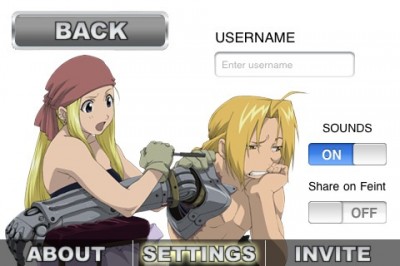 The game is available on iTunes for $2 which allow you win up to 12 wallpapers and share our score for fanboy bragging rights. I see these games as a nice start to getting interactive anime on the iPhone — and my understanding is that future games are planned for Shin chan and Afro Samurai.