This amazing silent 8mm film sheds light on an amazing lost moment in Star Trek fandom: It shows a cast reunion at Chicago convention in late August of 1975. I realize today that doesn't sound like a big deal but you have to step into the shoes of fans of that era to appreciate this special film. This was an age when the only way to watch an episode of Star Trek might have been if you owned a 16mm film print of an episode. There wasn't much science fiction on television so desperate fanboys and fangurls wanted Star Trek to come back on the air as much as Beatles fans dreamed of another album. So the ability for fans to see their heros reunite on stage must have been true magic — and it's because of those fans that not only did the cast return to make several films, but that the series still lives on today.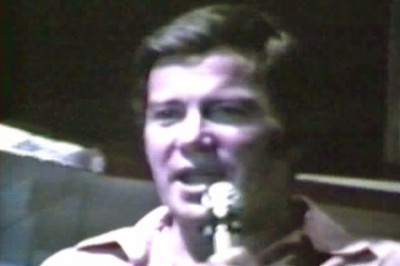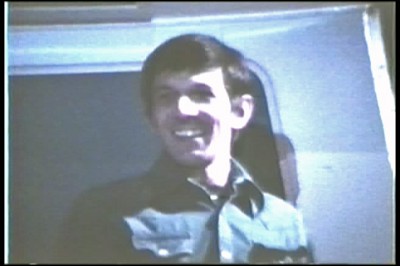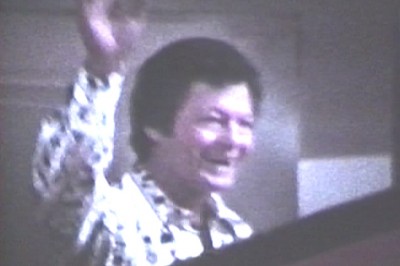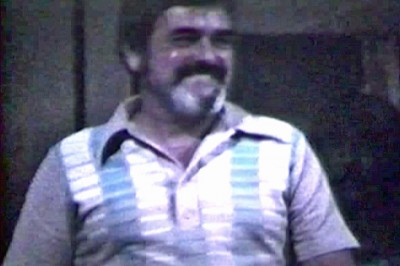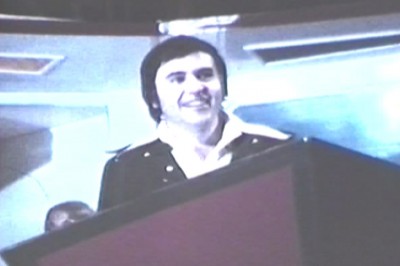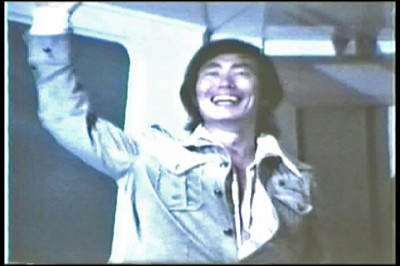 Looking at these photos I have a bittersweet feeling knowing that both DeForest Kelley and James Doohan are no longer with us. I had hoped with the last Star Trek film that J.J. Abrams might give us one last reunion of Shatner and Nimoy, but sadly I only got half my wish.
Found via trekmovie.com and broadbarn.com.