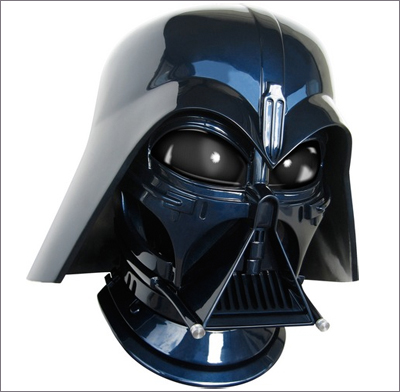 My first reaction when looking at this Ralph McQuarrie Darth Vader Concept Helmet collectable was "this makes him look even more evil than the original". In terms of the design I think the reason is that this early take on Darth Vader is much more angular and lean-and-mean — also the infamous mask has a slightly anime feel to it, and I think that's because you can see the dark samurai side of McQuarrie's influence: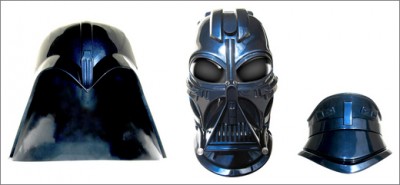 No if you're one of those lucky fanboys (or fangurls!) who likes to purchase these goodies a limited edition of the helmet will go sale this Monday, February 8th at 9am PDT: efxcollectibles.com is selling 250 of them and a down payment of $250 is required (and they even offer a payment plan too!). Here is the original iconic sketch and pre-production painting from Ralph McQuarrie: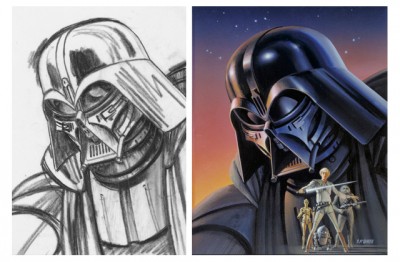 I think the genius of George Lucas was to surround himself with some very talented folks: You can see this on the screen with an amazing actor like Sir Alec Guinness, but to me using an amazing artist like McQuarrie shows that Lucas knew how to pick his talent behind the scenes. What I also like about Lucas was that he wasn't afraid to show all the work that went into the film, and quite a bit of the preproduction artwork was seen by the public at the time: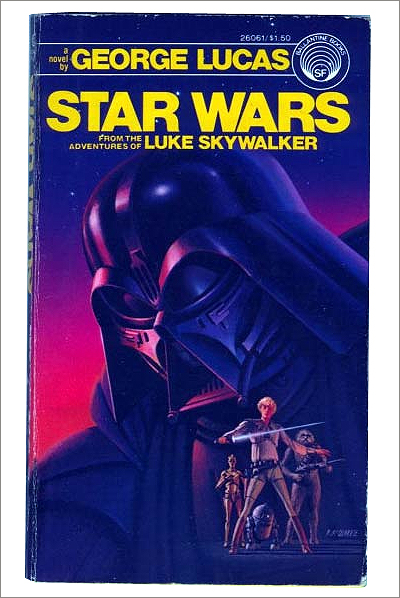 Found via GeekToMe.