Posted by Michael Pinto on Feb 19, 2010 in
Comic Books
|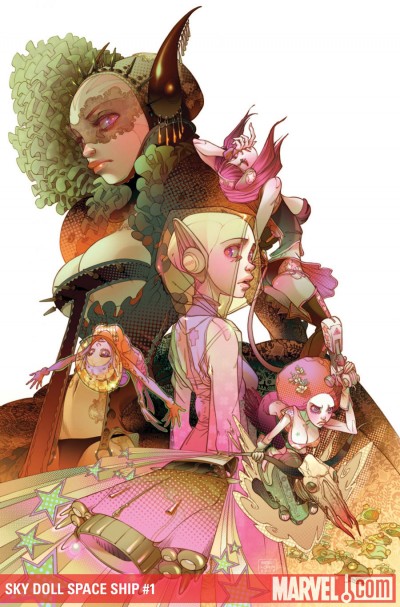 Sky Doll Space Ship isn't actually a new series — it was first published in France. And it looks like Marvel is set to release this three part series by Alessandro Barbucci and Barbara Canepa starting in May. I'd encourage everyone who loves comics to spread the word about this series for two reasons: Firstly I'd love to see more international comics imported into America, and secondly it's refreshing to see comics escape from the typical superhero clichés that dominate the market. I'm glad that Marvel is getting behind this — it's also nice to see that they got Pierre-Mony Chan to do a variant cover: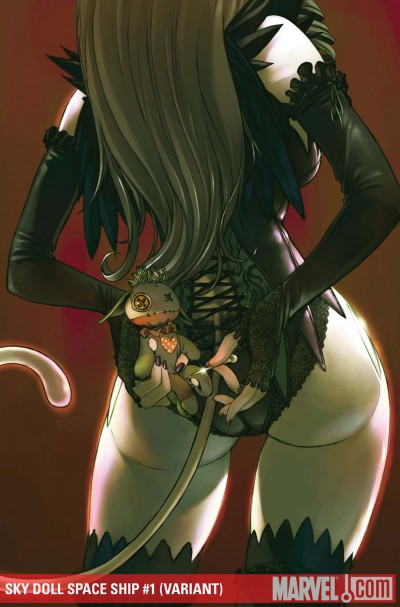 Here's the official plot description:
Exceptional beings exist who possess the ability to take on any identity. Among them is Noa, the most famous last generation synthetic doll. Sky Doll Spaceship lifts the veil on some of her often very extravagant past experiences: call girl in the middle of the desert, sexy comic book heroin, limo driver, and finally, the normal (ironic, funny, sometimes melancholic) life of a doll on planet Papathea… Discover through new exciting tales of Sky Doll by Canepa & Barbucci featuring art by European superstars Matteo De Longis, Claudio Acciari and Pierre-Mony Chan (Spin Angels)!