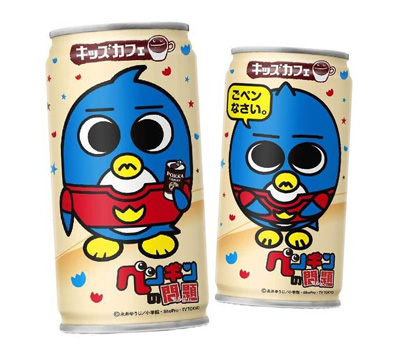 I was brought up with the belief that coffee isn't for kids — of course as an adult I see that this was a clever plot to keep more of the good stuff for the grownups who are so addicted to it. So I was a bit surprised to see a line of coffee beverages from Japan designed just for kids! On March 22nd in Japan Pokka will be introducing Café-au-lait Flavor Kizzukafe which features characters from the anime series Penguin Problems: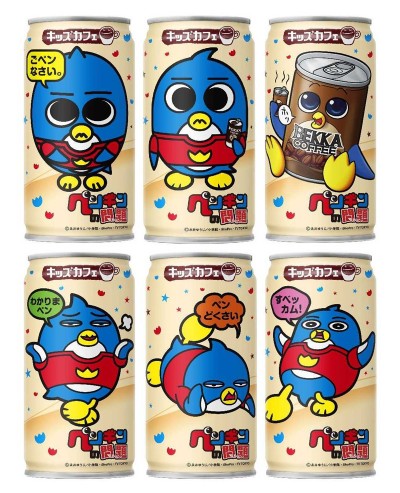 Cartoonist Yuji Nagai started drawing Penguin Problems in 2006 as a manga. The penguins then became an anime series in 2008 on TV Tokyo, followed up by two Nintendo DS games with a third one on the way. Here are the opening titles from the show to give you a taste:
Found via natalie.mu.