Posted by Michael Pinto on Apr 15, 2010 in
Comic Books
|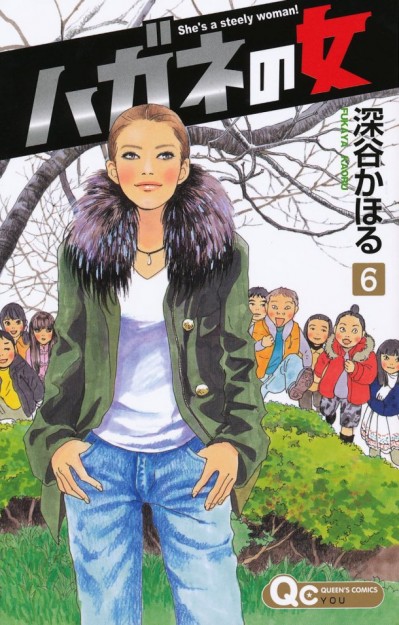 It's all too often that comic books are really about escapism, but every so often you see a book that tackles the issues of society. And one such manga is Hagane no Onna by Hukaya Kaoru which has touched a raw nerve in Japan — now up to its sixth volume (shown above) this manga focuses on a teacher who has to deal with out of control kids and their overly demanding parents. Apparently the book has been so successful that a live action television drama has been produced based on manga and will go on the air in late May in Japan.
This manga and television series has caught my attention because it breaks so strongly with the tradition of making the kids the stars. In fact the main character is 35 years old, is single and has no children of her own — this is so different than the average manga where every character that's over the age of 21 becomes a 2D prop. Looking at the page on the television show it's also interesting that most of the cast is made of thirty and forty-somethings.
Found via natalie.mu.