When I first laid eyes on an iPad,  I knew I had to have it. Sure, I didn't really have a practical use for one, aside from using it to read e-books or check my mail, but the hipster in me just couldn't resist. Besides, it was the closest thing to a Star Trek padd I could get, and now, thanks to the LCARS Reader app, it's even closer than before. Let's just hope that CBS keeps their grubby hands off of it.
As you can see from the video above, the app features a remarkably accurate LCARS interface, based on the one pioneered by the likes of veteran Star Trek designer Michael Okuda, complete with sounds similar to the ones used on series such as The Next Generation and Voyager.  It works well for RSS feeds, Twitter, podcasts, photos, YouTube and more, but still has a few bugs to work out.  
While I can't see myself using it all the time, I'd be lying if I told you that the thought of walking around while using it to cosplay as Will Riker at my local Sci-Fi convention hadn't crossed my mind. For more information check out the official website.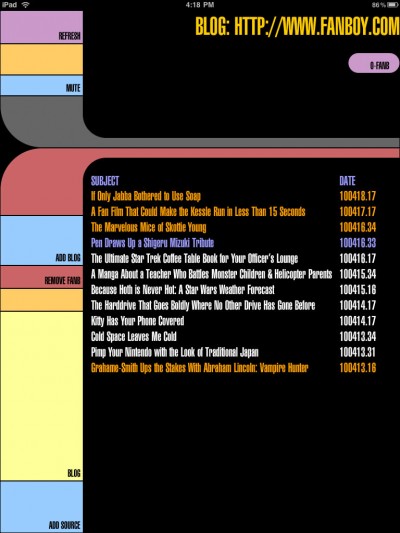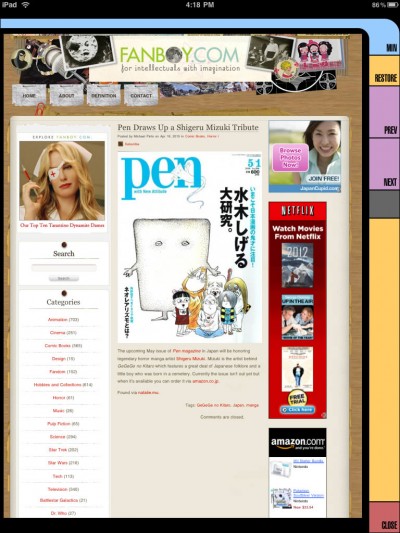 Tim is a pro-blogger and freelance writer out of San Diego, California. In addition to Fanboy.com, he contributes to the ModernMethod Network of sites as an Associate Editor for the Japanese culture and entertainment blog, Japanator, as well as the collectible toy culture blog, Tomopop. For more information, follow him on twitter, or check out TimSheehy.com