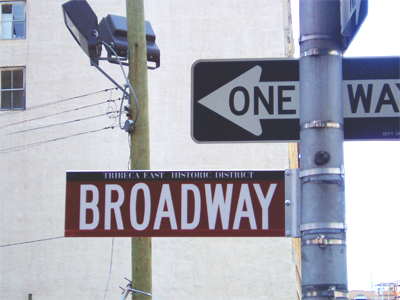 Word came out this week that the Pee-Wee Herman Show, and its infamous star Paul Rubens, are moving on to Broadway, for a short time at least. This is one of those ideas that makes you go, "why didn't anyone think of this YEARS ago?" because Pee-Wee and its mix of puppetry and live stars are perfect for the stage.
But it's not the only show that I'd like to see get a Broadway adaptation. Here are just a few from my childhood* that deserve a shot.
* I watched some Nick at Nite, so this is all technically true.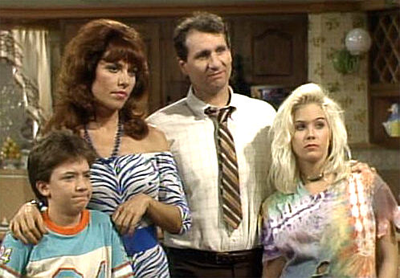 Married with Children
Okay, it's not like we could get the original cast, who have all moved on to bigger and better things: bum dad Al's Ed O'Neill is on another sitcom, Katey "Peggy" Bundy took her red hair to Sons of Anarchy (and Futurama!), daughter Kelly's Christina Applegate keeps popping up in movies left and right, and son Bud Bundy's David Faustino is…well, I'm sure he's doing something.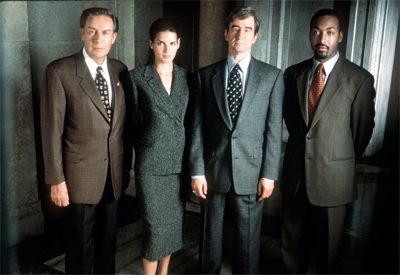 Law & Order
Now that it's going off of television, wouldn't it be great to toss Law & Order on Broadway? Maybe stage vet Jesse L. Martin could reprise his role as Detective Green. If only Jerry Orbach were alive to join him– the man did originate the role of lawyer Billy Flynn in Chicago, after all.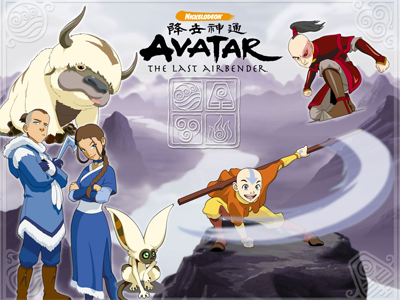 Avatar: The Last Airbender
It's a simple equation, one that Disney has been raking in the bucks with: strong kids' franchise + special effects bonanza = selling all those tickets to young'uns AND their parents = profit. Done and done.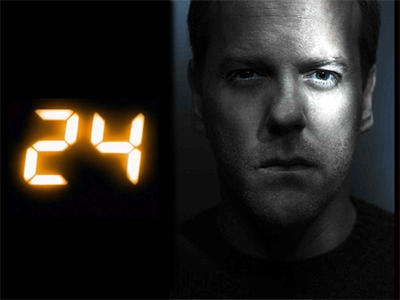 24
What? You could have a 24-hour stage production. Wagner's Flight of the Valkyries is part of a 24-hour opera set (technically four six-hour operas). So you could do an entire series of 24 on one stage! How cool would that be? (Okay, the potty break problems would be epic, but…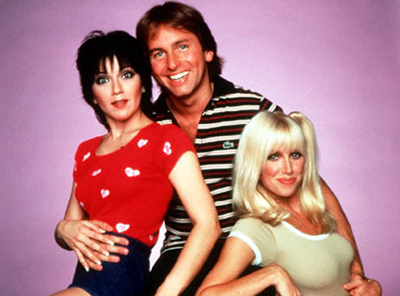 Three's Company
You can never go wrong with a couple of hot women and a dude pretending to be gay so he can live with them on the cheap, and a few song-and-dance numbers and a Don Knotts lookalike would probably get this a greenlight at least. Besides, they've been waiting for us.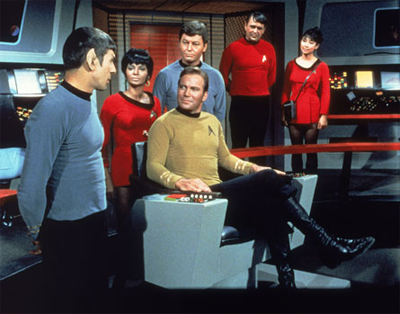 Star Trek
Like Law & Order, this is a franchise that has been flailing on TV of late– so maybe a switch to the stage is just what the Doctor (McCoy) ordered, in between J.J. Abrams' movies? Think of it as the grown-up version of Avatar: special effects and a franchise that some people have loved for a lifetime equals bank.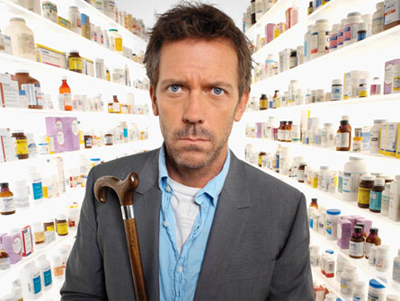 House
Okay, if House was to be developed into a stage musical, it would have to be written by Sondheim, who is a proven master of dialogue. Besides, somehow I feel like Steven would really dig House's unique outlook on life. I know it might seem like Greg would have trouble doing any musical numbers, but I bet he could do some cool tricks with that cane. Now, what rhymes with "Lupus"?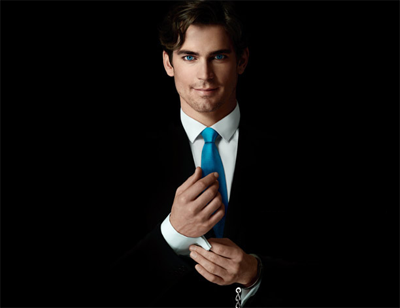 White Collar
I know, I know. "White Collar? Why White Collar? Why not Burn Notice?" It's true that Burn Notice is the better– err, better known USA "character" show, but let's face it, there's a limit to how many explosions you can get away with on a stage before the fire department gets involved. Besides, White Collar's Neil Caffrey and his smooth criminal charm would definitely play better on the grand stage than Michael Westen's understated "don't-look-at-me-look-at-the-explosion" style would.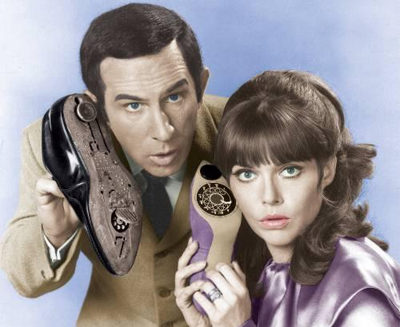 Get Smart
How long has it been since we've had a real strong slapstick show on Broadway? (Actual Broadway fanatics: Shhhhh. Just give me this one.) Granted, I'd prefer it all in the style of the original TV series featuring Don Adams as Maxwell Smart and Barbara Feldon as Agent 99, rather than the mediocre Steve Carell/Anne Hathaway film version from '08. But who wouldn't?
Super Mario Brothers Super Show
Look, it's a huge franchise, and as an added bonus, the main dance number has already been written: Do the Mario!
Gia Manry is a professional writer based in San Francisco, CA. She likes being followed on Twitter and can also be contacted via her website