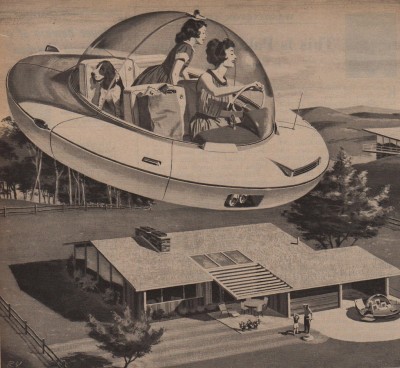 This wonderful illustration is from a 1959 ad in Newsweek magazine for America's Independent Electric Light and Power Companies. The headline for the ad is Your Personal "Flying Carpet" and the copy that follows sounds quite silly until you get to the last line which reminds me a great deal of the internet today:
"The time isn't too far off, the experts say, when you'll wash your dishes without soap or water – ultrasonic waves will do the job. Your beds will be made at the touch of a button. The kids' homework will be made interesting when they are able to dial a library book, lecture or a classroom demonstration right into your home – with sound."
Illustration found via Jordan Smith.