Posted by Gia Manry on May 23, 2010 in
Videogames
|

The Law of Inverse Importance states thus: the more splashy Square Enix gets about a game announcement, the less exciting the actual game is.
Example: When a new Final Fantasy comes out, all its official site might have is a simple logo to start. But Square Enix's latest game was announced via a teaser site with Yahoo!, promising a game that would "make history" in Japan and was left up for some time, encouraging visitors to Tweet about it and garnering attention. Viewers wondered: could it be a Dragon Quest MMO? A Dragon Quest/Final Fantasy crossover? What could this history-making game BE?
It turns out that Square Enix WILL make history with the game…literally: it's a web-based game set in the Warring States (Sengoku) era of Japan, titled Sengoku IXA. It'll be free, and playable on Yahoo!– perhaps sort of a historical version of Farmville or something along those lines, but with a visual component.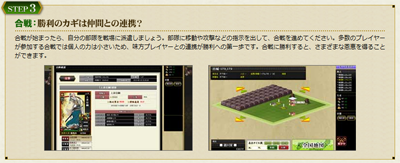 The Sengoku era is, of course, home of a quite a few Japanese games, including (but not limited to):
Onimusha
Samurai Warriors (Sengoku Musou)
Devil Kings (Sengoku Basara)
Kessen
…Et cetera. In other words, this is going boldly where most large video game companies in Japan have gone before. Sigh.
Then again, the idea of Square Enix giving away a game for free might be considered "historical" in nature.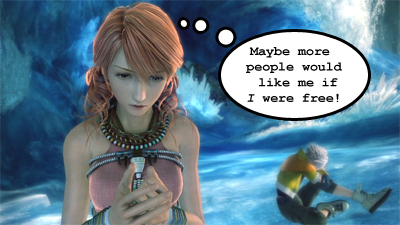 Gia Manry is a professional writer based in San Francisco, CA. She likes being followed on Twitter and can also be contacted via her website.