Posted by Tim Sheehy on May 5, 2010 in
Videogames
|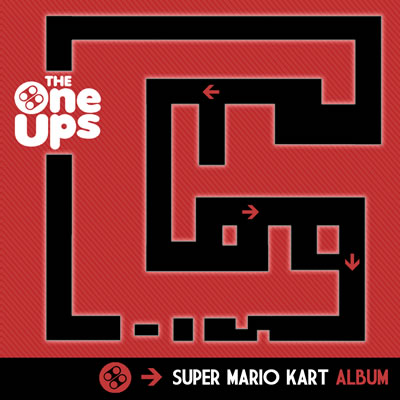 Like some of you, I spent a good portion of the early 90's trying to master Rainbow Road with Mario, Luigi and the gang. I spent most of that time falling off the track and starting over, but that really keep me coming back for more. Its nostalgic for me, but what I remember most about Super Mario Kart was how much I loved the music. I always imagined what it'd sound like performed live, and now it seems like I finally got my wish.
The OneUps have been around since 2000, having released several albums of classic video game arrangements and performing at major events like Penny Arcade Expo. Of all the video game cover bands I've heard over the years, they're easily the sharpest in terms of both their look and sound. Needless to say, I was really excited to hear about this latest release, and I feel its safe to say that nothing could really prepare me for just how good it really was. 
Every track is expertly performed and arranged in a variety genres though the majority of them seem to fall into the categories of Jazz or Funk. The entire album is available via digital distribution on a number of sites including iTunes and bandcamp, though the latter offers to ship an actual CD as well for the low price of $10 plus shipping, and if I haven't been able to sell you on it yet, you can preview the entire album for free. For more info about the band, check their website — iPad users be warned, it's all flash.
Tim is a pro-blogger and freelance writer out of San Diego, California. In addition to Fanboy.com, he contributes to the ModernMethod Network of sites as an Associate Editor for the Japanese culture and entertainment blog, Japanator, as well as the collectible toy culture blog, Tomopop. For more information, follow him on twitter, or check out TimSheehy.com