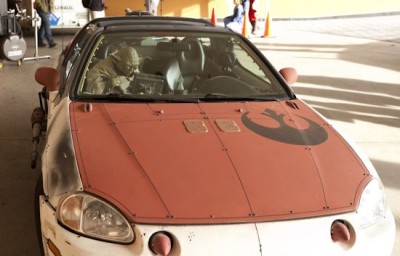 A few months back, the guys over at Woa2 stumbled across this insane Star Wars themed Honda while attending the Anime L.A. convention. According their post, the car is modeled after an X-wing, though I'm pretty sure the paint job alone looks closer to that of an A-wing — aside from the R2 unit in the back, of course.  The interior of the car is just as impressive, featuring a custom wheel, dashboard, leather interior, a passenger-side computer console, and more. It's obvious a lot of work went into this.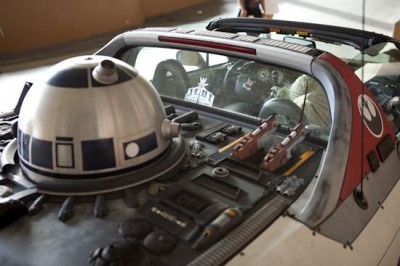 Note how R2 complete blocks the rearview mirror. Maybe he can repair the inevitable damage to the bumper.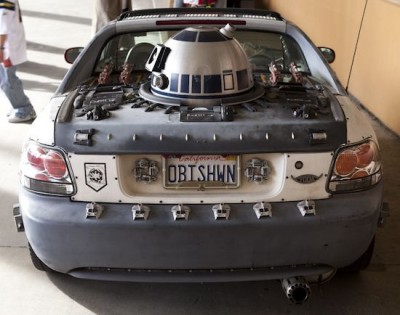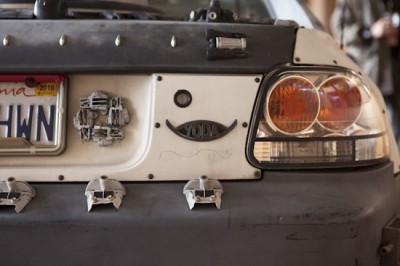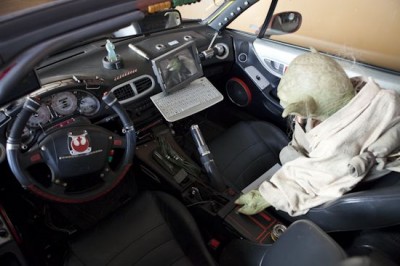 Having Yoda along for the ride is awesome, but what's the driver going to do when he has a padawan along for the ride? I imagine Yoda probably isn't very fond of riding in other people's laps. Also, I don't think Honda had wookies in mind when they designed this car.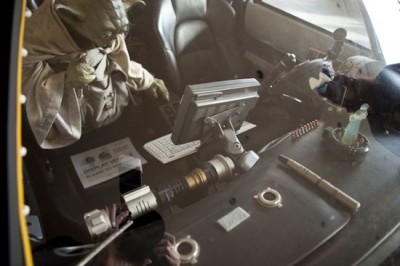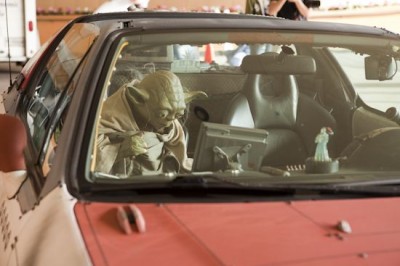 Found via walyou.
Tim is a pro-blogger and freelance writer out of San Diego, California. In addition to Fanboy.com, he contributes to the ModernMethod Network of sites as an Associate Editor for the Japanese culture and entertainment blog, Japanator, as well as the collectible toy culture blog, Tomopop. For more information, follow him on twitter, or check out TimSheehy.com