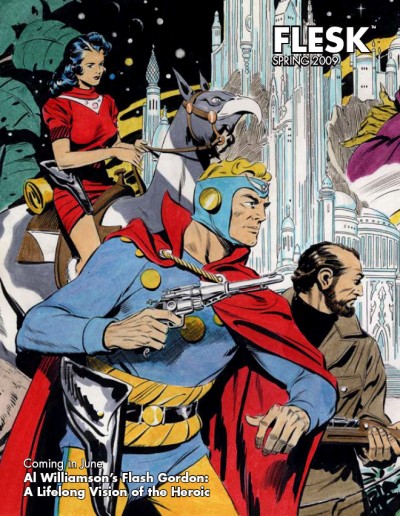 Last week, famed comic-artist and illustrator Al Williamson passed away at the age of 79. I do find it difficult to sum up my feelings regarding his passing, but perhaps I can provide some perspective for those of you who may not already be familiar with the man. As both an artist and inker, Williamson's work meant a great deal to both readers and fellow artists alike, and I feel it's safe to say it has had a tremendous impact on comics as we know them today.
His work on series like the 1966 relaunch of the Flash Gordon comic series — the original franchise had been responsible for his entry into the arts back in the mid-40's — as well as his tenure as an artist for the Blade Runner  and Star Wars comic adaptions may have captured an entire generation of science fiction readers. The man was later awarded an Eisner award for his unique and seemingly natural ability to ink and was finally inducted into the Eisner Hall of Fame in 2000.
Earlier today, Michael pointed out to me that Williamson may have been one of the last surviving artists to have originally worked freelance at EC Comics — the outlet responsible for series like Tales From the Crypt, and Weird Science, which later merged with DC Comics. It's a shame that there may be so few talented artists still around from that era. That said, Williamson only recently retired, so I'd like to think that he had lived a full and prosperous life. Simply put, it's a great loss, and he will be missed.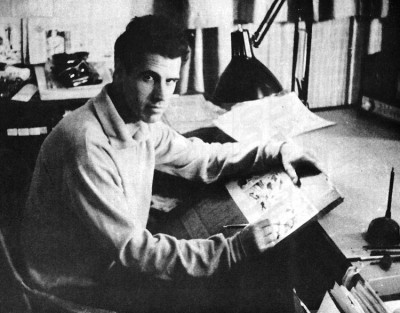 Tim is a pro-blogger and freelance writer out of San Diego, California. In addition to Fanboy.com, he contributes to the ModernMethod Network of sites as the Features and Reviews Editor for the Japanese culture and entertainment blog, Japanator. He's also an Assocaite Editor for the collectible toy culture blog, Tomopop. For more information, follow him on twitter, or check out TimSheehy.com