Posted by Michael Pinto on Jul 17, 2010 in
Comic Books
|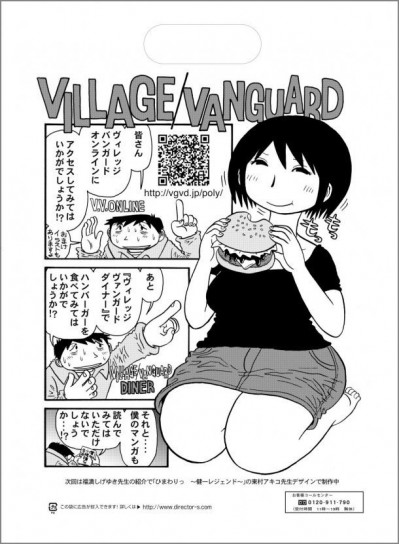 Illustrator Shigeyuki Fukumitsu created this hamburger themed manga shopping bag for Village Vanguard, a bookstore chain in Japan. What's funny about it is that the illustration reminds me a great deal of the character Wimpy from Popeye who unlike his vegan sailor pal loved hamburgers: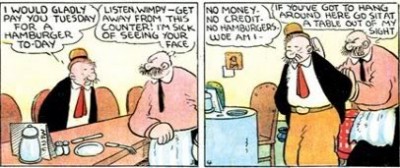 It's funny Whimpy's catchphrase "I'll gladly pay tomorrow for a hamburger today" pretty much describes the credit card woes of today.
Found via natalie.mu/comic.