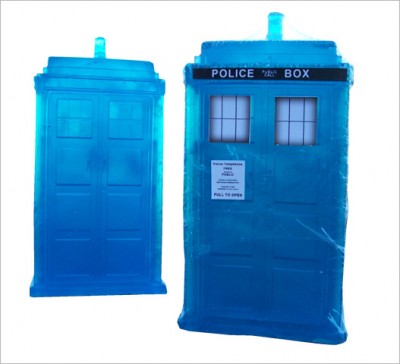 The funny thing is that when Dr. Who was being developed in 1963 the iconic police-boxes could be spotted all over London and where very commonplace — however in 21st Century England where cell phones are commonplace there are that many to be found anymore. So ironically the TARDIS itself is as much a celebration of a bygone British era as it is a prop from a well beloved science fiction series. This TARDIS-Soap is a great way to keep the series close to your heart every day while giving you a slight caramel-apple smell — and best of all for this fanboy the soap uses all vegan materials.
Below: A TARDIS-like Metropolitan Police Box in Hammersmith,
London circa 1948.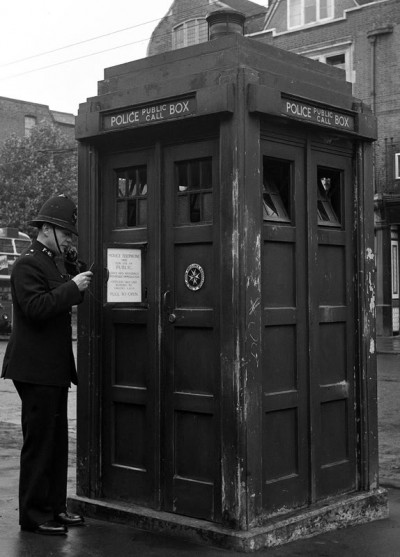 Found via nerdapproved.com.