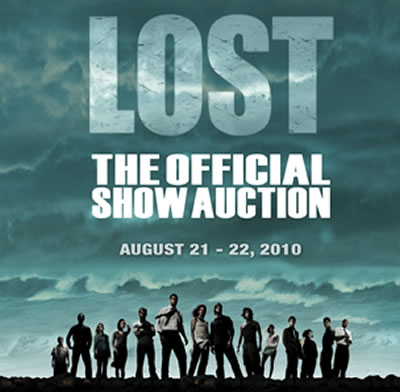 I heard several months back that ABC had planned on auctioning off a good number of the props from Lost now that the curtain has officially closed, but I wasn't quite sure when and where that was taking place — it could have been on an remote island for all I knew. Turns out it'll be in Santa Monica — not quite an island with polar bears, though I was hoping they'd at least have some bears available to auction off.  In fact, I would have settled for a brown bear that was spray painted white. Needless to say, they have some pretty cool props to auction off, including but not limited to the baby-blue DHARMA Van, Locke's trusty wheelchair, a classic Apple computer, and Hurley's red Camaro.
The address they have listed is as follows:
Barker Hangar
3021 Airport Ave.
Santa Monica, CA  90405
The event will run from August 21st through 22nd, starting at 1:00 PM and should span 1,000 lots with props ranging from season one through six accordingly. If you're curious, you can order a catalog of the items to be sold at auction via the official auction website for a hefty $55. Don't say I didn't warn you.
Tim is a pro-blogger and freelance writer out of San Diego, California. In addition to Fanboy.com, he contributes to the ModernMethod Network of sites as the Features and Reviews Editor for the Japanese culture and entertainment blog, Japanator. He's also an Assocaite Editor for the collectible toy culture blog, Tomopop. For more information, follow him on twitter, or check out TimSheehy.com.