Posted by Michael Pinto on Jul 23, 2010 in
Television
|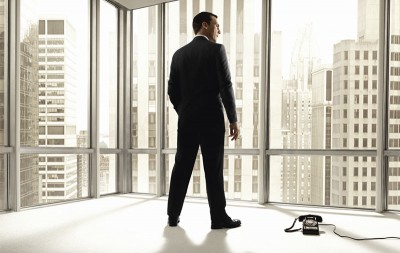 The latest season highly anticipated season of Mad Men is set to open this weekend so we decided to take a look at the time honored tradition working at a fictional ad agency. Once upon a time ad agencies didn't have much of a place in pop culture but the book that changed all of that was Confessions of an Advertising Man by David Ogilvy in 1963. The year before Ogilvy got on the cover of Time magazine and as the 60s progressed so did the golden age of advertising agencies. And television shows picked up on this new career path for the smart set:
The Twilight Zone: A Stop at Willoughby (1960)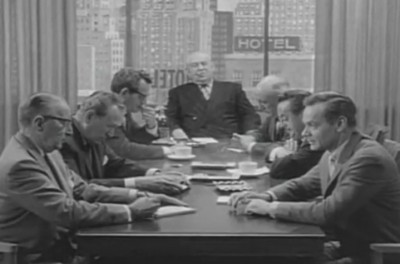 This classic Twilight Zone episode depicts the plight of Gart Williams who works at a very stressful New York City ad agency where his boss Oliver Misrell tells him that this is a "push-push-push" business! On his commute home to Connecticut Williams dreams of a more time — and by the end of the episode he's received his "golden parachute" from the agency.
Bewitched (1964)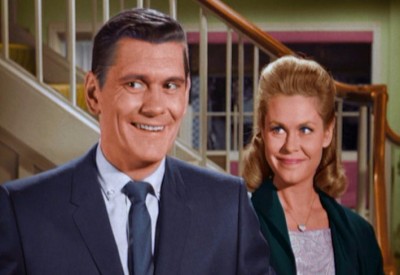 The ad agency of McMann and Tate is where Darrin Stephens works, although what's interesting about him is that his charming wife Samantha also happens to be a witch. I always felt sorry for Darrin not because he was second banana to Samantha but because the orgibal actor Dick York was later replaced by Dick Sargent. Of course Darrin lacks any personality when put next to his partner Larry Tate who was played by the amazing character actor David White.
Bosom Buddies (1980)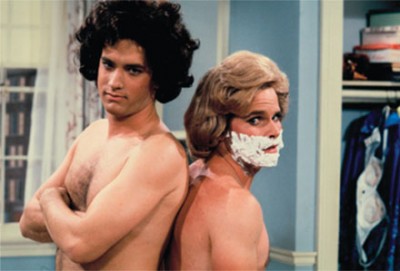 It only ran for two seasons but this is the television show that gave Tom Hanks his big break. The series featured Kip who's a graphic artist and his creative partner Henry who's a copywriter who work at the ad agency of Livingston, Gentry & Mishkin during the day — but at night they live an apartment building that's just for women. To pull this off they must dress in drag, although they seem to really enjoy it. By the second season of the show Kip and Henry start their own agency which has the much hipper name of Sixty Seconds Street. What's interesting about this show is that it showed the creative side of the agency business and reflected the vibe of NYC in the late 70s.
Thirtysomething (1987)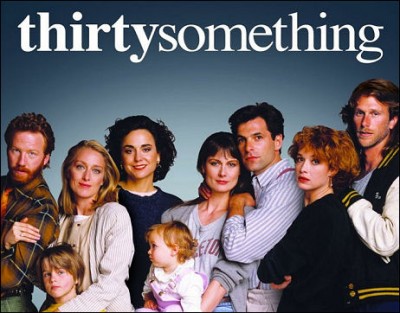 An alternative title for Thirtysomething could have been Those Damn Annoying Yuppies — yet despite that there was something very addictive about the cast and characters in this show. This was the first time that the drama within an ad agency took center stage in the plot of a television series. The series starts with the two main characters Michael Steadman and Elliot Weston working at their own ad agency which is eventually taken over and called DAA. Of course the coolest character is this series is Miles Drentell who was actually based on the famous graphic designer William Drenttel. Although the character I had a crush on was Melissa Steadman who was a photographer who lived in an amazing loft (although the episode where she dated Miles sort of freaked me out).
Melrose Place (1992)
Least we think that only baby boomers can be annoying Melrose Place showed off the self centered aspects of Gen X with a bit of California flavor. The two lead characters Amanda and Alison work at an ad agency called D&D (and no that doesn't stand for Dungeons and Dragons). And by the sixth season Amanda who was played by Heather Locklear started her own agency. The show as created by Aaron Spelling and above all else it was a soap opera — and as a nod to Spelling his formula was so good that a revived version of the show went on the air in 2009.
Mad Men (2007)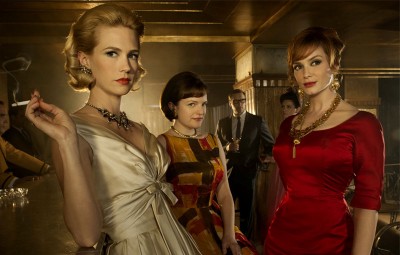 What makes Mad Men so brilliant is that it's the only show that doesn't attempt to depict a modern age ad agency, but did a retro take on the theme. The show is set in 60s and at first takes place at Sterling Cooper which later becomes Sterling Cooper Draper Pryce. And while the critics and public applauded the show it earned perhaps the highest level of praise by getting a parody of the series on Sesame Street: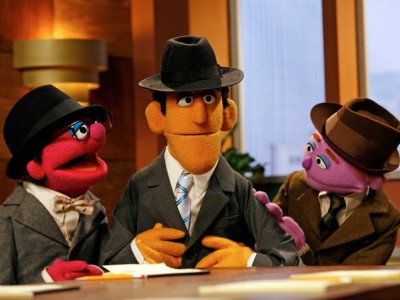 Trust Me (2009)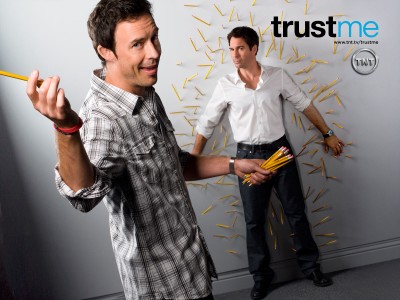 Trust Me takes place at the fictional ad agency of Rothman, Greene, and Moore in Chicago. Although the ad business is a tough one and sadly the show was cancelled and never made it to a second season. I guess TNT didn't trust the audience to return…