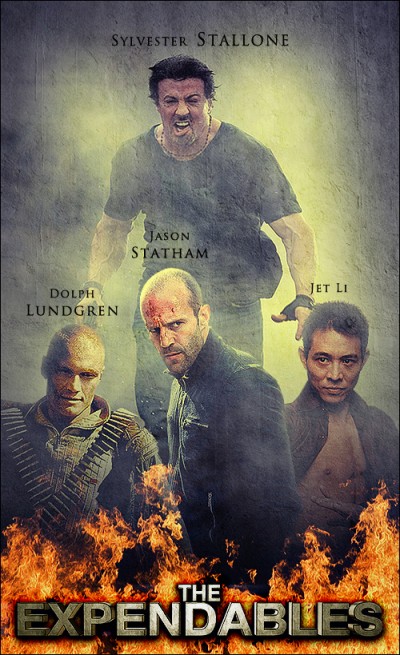 Hot Toys, perhaps one of my favorite Hollywood toy manufacturers next to Sideshow Collectibles, has managed to secure some of the hottest licenses this summer. Some of those titles include Silvester Stallone's upcoming film The Expendables, Spider-Man 3, Tron Legacy and Resident Evil: Afterlife — you know that strange looking 3D Resident Evil film that they're working on. I really wish they already had some of these figures to show off, but one look at their current offerings, and you can pretty much know what to expect in terms of quality. In fact, I've had some people mistake some of the high resolution photos of their Joker figure for Heath Ledger himself. Not too bad if you ask me. The only draw back is that these figures can be a bit pricey. We're talking in the upwards of $150 or more — on the 0ther hand, the quality honestly justifies the price. Check out their official website for more of their current products and keep an eye out for these new lines in the months ahead.
found via toys news international, image via wormytv

Tim is a pro-blogger and freelance writer out of San Diego, California. In addition to Fanboy.com, he contributes to the ModernMethod Network of sites as the Features and Reviews Editor for the Japanese culture and entertainment blog, Japanator. He's also an Assocaite Editor for the collectible toy culture blog, Tomopop. For more information, follow him on twitter, or check out TimSheehy.com.