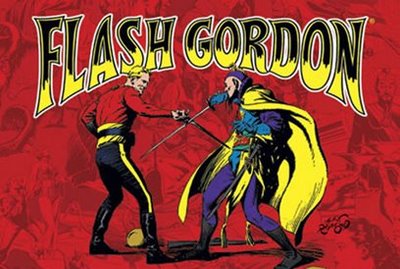 With the recent passing of Al Williamson, I thought it might be nice to give another nod to one of the series that made him famous, Flash Gordon. Of course, I'm well aware that he didn't have anything to do with Alex Raymond's original Sunday strips, but they were indeed the inspiration needed to launch his storied career. IDW recently announced that those original Sunday strips will be completely remastered, alongside Jungle Jim, in a 12 x 16 inch "champagne" format.
While the series has been reprinted in the past, this will mark the first time each panel has been painstakingly remastered for a large format, truly making this the definitive collection of Flash Gordon and Jungle Jim comics for any collector to have. While no exact date has been announced, the Ultimate Alex Raymond Collection: The Definitive Flash Gordon and Jungle Jim should be available in stores sometime in 2011.
Tim is a pro-blogger and freelance writer out of San Diego, California. In addition to Fanboy.com, he contributes to the ModernMethod Network of sites as the Features and Reviews Editor for the Japanese culture and entertainment blog, Japanator. He's also an Assocaite Editor for the collectible toy culture blog, Tomopop. For more information, follow him on twitter, or check out TimSheehy.com.